What's Worth Watching: '19-2′ on Acorn TV, 'Supergirl' on CBS, 'Ellen's Design Challenge' on HGTV and more for Monday, January 18
19-2 (Mondays, Acorn TV): You never know where or when to expect TV's next compelling police drama—sorry, Chicago PD, you're not even close—but this Canadian import being streamed on Acorn TV has great promise. (The series launches with the first two episodes, with new chapters every Monday through March 14.) Set in a gritty Montreal, this English-language remake of a series from Quebec follows the uneasy partnership of patrol officers who ride in the 19-2 squad car of the 19th Precinct—anyone getting Adam-12 flashbacks should note there's a shout-out to the Jack Webb classic in the opener. Nick Barron (Adrian Holmes) is the more seasoned officer, who just lost a partner under harrowing circumstances, and is none too happy to be paired with Ben Chartier (Jared Kesso), an eight-year veteran "country cop" from the provinces. The tension in their ride-alongs, with the threat of violence as palpable as their mutual hostility, is reminiscent of early Steven Bochco. The tone of 19-2 can be almost too understated at times, but that's a welcome relief from the overheated procedural melodramas to which we've grown too accustomed.
Supergirl (CBS, 8/7c): Does no one have a normal family in National City? Turns out Winn (Jeremy Jordan) is the son of a supervillain, known as Toyman (Revenge's Henry Czerny), and when he breaks out of prison, Kara (Melissa Benoist) comes to the rescue. Keep an eye out for Buffy veteran Emma Caulfield, guesting as Agent Cameron Chase.
Ellen's Design Challenge (HGTV, 9/8c): As the breakout furniture-design competition opens a second season, Ellen DeGeneres is on hand to present eight new contestants with their first challenge: make a signature bed. Which someone will presumably have to lie in if he or she comes up short, leading to the first elimination.
War & Peace (A&E, Lifetime, History, 9/8c): Miniseries source material doesn't come much more epic than Leo Tolstoy's panorama of Russian families and lovers torn asunder by the Napoleonic wars. Condensed to eight hours (six minus commercials) over four Mondays, this BBC co-production is handsome to look at, and ultimately sweeping in scope, but a bit sketchy in its dramatic specifics. Paul Dano, Downton Abbey's Lily James and James Norton (Grantchester, Happy Valley) star as the star-crossed Pierre, Natasha and Andrei, heading up a gigantic if not always inspired cast.
Inside Monday TV: Celebrity contestants and past winners of Masterchef and Masterchef Junior cook for charity in Fox's two-hour Masterchef Celebrity Showdown special (8/7c). My favorite team: Empire's Kaitlin Doubleday and Ta'Rhonda Jones—if someone screams, "Porsha, fetch me some flour," my night will be made. … VH1's guilty-pleasure basketball/dance-squad drama Hit the Floor returns for a third season (10/9c), with the Devils getting a new boss: Coach Pete's (Dean Cain) ex-wife Lionel (Jodi Lyn O'Keefe). And expect the romance between star player Zero (Adam Senn) and his manager Jude (Brent Antonello) to score even more points for diversity in the pro-sports arena.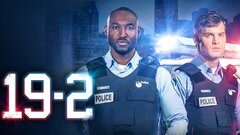 19-2
where to stream
Powered by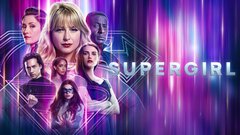 Powered by