'Partridge Family' star David Cassidy Dead at 67
David Cassidy, best known for his role as Keith Partridge on The Partridge Family, has passed away at the age of 67.
"On behalf of the entire Cassidy family, it is with great sadness that we announce the passing of our father, our uncle, and our dear brother, David Cassidy," his family said in a statement on Tuesday. "David died surrounded by those he loved, with joy in his heart and free from the pain that had gripped him for so long. Thank you for the abundance and support you have shown him these many years."
The actor was rushed to a Florida hospital on November 18 in critical condition suffering from liver and kidney failure. His longtime publicist Jo-Ann Geffen told CNN he was "conscious and surrounded by family and friends, nothing is imminent and we are taking it day by day."
Cassidy's nephew, Jack, took to Twitter to express his grief. He wrote, "My uncle David Cassidy has sadly passed away tonight."
My uncle David Cassidy has sadly passed away tonight… & in the process of mourning I can't help but thank God for the joy that he brought to countless millions of people! I don't think I'm alone in saying that we will all miss him. God Speed!

— Jack Cassidy (@jackgcassidy) November 22, 2017
In February 2017, Cassidy revealed to People magazine he was battling dementia. He said, "I was in denial, but a part of me always knew this was coming. I want to focus on what I am, who I am and how I've been without any distractions."
See Also
Actor David Cassidy, best known for his role in the musical sitcom, 'The Partridge Family,' is in critical condition at a Florida hospital according to multiple reports. Cassidy, 67, disclosed in Febr
His show, The Partridge Family, was a musical-sitcom smash hit in the 1970s. Cassidy played the eldest child of Shirley Partridge (Shirley Jones), a widowed mother. The show was about he and his four other siblings as they started a band in their garage and gained success in the music industry.
Cassidy is survived by his two children, Katie and Beau Cassidy, ex-wife Sue Shifrin-Cassidy, and brothers Shaun, Patrick and Ryan.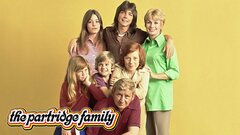 Powered by