Buzzy Cohen Wins 'Jeopardy!'s $250,000 Grand Prize
Buzzy Cohen is your new champion! He came from behind to win Jeopardy!'s Tournament of Champions, beating out Alan Lin and Austin Rogers after two days of tough competition.
Cohen is a 32-year-old music executive from Los Angeles, California and walked away with a staggering $250,000 prize. For second place, Lin, 32, won $100,000, and for third place Rogers, 38, took home $50,000.
See Also
Grab your shopping chart and hustle down those aisles.
At the end of Game 1, Cohen wasn't looking so hot finishing with $0. "Going backstage after Game 1 there was definitely a little pit in my stomach at first," Cohen said in a press release. "I was consoling myself saying, 'Alright, well you won $50K, that's nothing to slouch at.' A few folks on the crew were trying to help me not get too down, but after a little moment I just said 'Well, you can't have a Cinderella story if you're already in first.' I was kind of joking, but I think it helped me reframe the situation to my advantage."
Cohen says he knew he was back in the game when he hit the Daily Double during Double Jeopardy! round.
As for what he's going to do with his new fortune? He has to discuss it with his wife. Cohen said, "The money is certainly incredible, but for me it's more that I'm now in an even more elite group among the already elite world of Jeopardy! champs."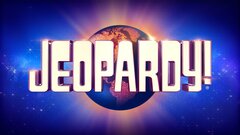 Powered by