'Outlander' First Look: Claire Uses Her Medical Expertise to Save Hundreds
Paging Dr. Fraser! On the November 19 episode of the time-hopping romance Outlander, dedicated nurse turned surgeon Claire (Caitriona Balfe) gets tricked into leaving her husband, Jamie (Sam Heughan), behind in order to help British Captain Thomas Leonard (Charlie Hiett).
Her mission: Stop a typhoid epidemic from killing hundreds of crewmen aboard the sailor's vessel. Claire, annoyed by the deceit, puts the Hippocratic oath before her anger and helps the captain inspect the medical log for clues about the outbreak's source.
See Also
Season 3 of 'Outlander' is setting sail for 'Jamaica.'
"She's always been so confident and capable, but this work is on a different level," says Balfe, who notes that in 18th-century Scotland, "Claire doesn't always have the tools or medicine to back her up, but she does have advanced knowledge." Not to mention courage. With no desire to stay around on the ship any longer than necessary, Claire takes a risk she hopes will reunite her with Jamie.
Outlander, Sundays, 8/7c, Starz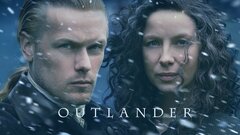 Powered by