Pop TV's 'Hot Date' Explores the Hilarious Obstacles of Dating in the 21st Century
Spoiler alert: Emily Axford and Brian K. Murphy are off the dating market. "We are in a relationship," Axford reveals.
The creators and stars of Pop TV's hilarious new sketch comedy show Hot Date have been married since 2014, but that doesn't mean they don't know a thing or two about what it's like to try to find love in the age of Tinder and Venmo.
The new series, which premieres November 8 (8/7c), sprang from their popular College Humor videos in which they play different couples on dates that range from awkward to absurd.
"You know when you start a relationship and all you do is talk about your relationship and you are this annoying new couple? We did that as writers," admits Murphy. "So we would come into the pitch meeting everyday and be like, 'Hey, you know when your girlfriend does this thing?' Or, 'You know when your boyfriend does this thing?'"
"It seemed like people were really responding to it because we were writing a kind of fresher take on being in a relationship," Axford says. "We, like, aren't some sitcom couple that hates each other."
One of the people who responded to the clips was Will Arnett, who serves as an executive producer on Hot Date. "Watching their College Humor videos, immediately I felt like they had a bigger comedic voice that kind of needed to be expanded and it quite literally just needed more airtime."
In the new show, Murphy and Axford play comically heightened versions of themselves as well as a cast of oddball characters negotiating the obstacles and pitfalls of modern dating and relationships. Like, how long do you keep lingerie after a breakup? How obsessively should a couple reimburse each other for the expenses of dating?
"We basically wrote 'Murph' and 'Emily' to be way more sh*tbags than we are," says Axford.
There's also Beth and Seth, a painfully vanilla couple desperate to spice things up. Brad is a sensitive bearded, top-knotted hipster, while Bridget is fictional Murph's self-involved ex.
So, which of their lovelorn characters would the Axford-Murphys fix Arnett up with?
"I would hook him up with Brad," Axford teases.
But Arnett thinks Bridget might be more his speed. "In my 20s, Bridget would have been one big, long drama."
Hot Date, Wednesdays, 8/7c on Pop TV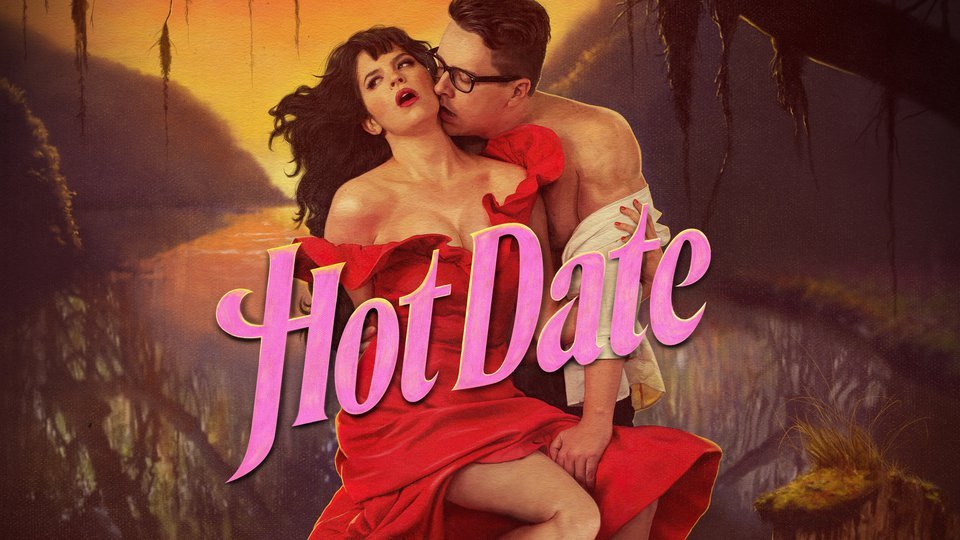 Powered by