'House of Cards' Production Halted After Spacey Allegations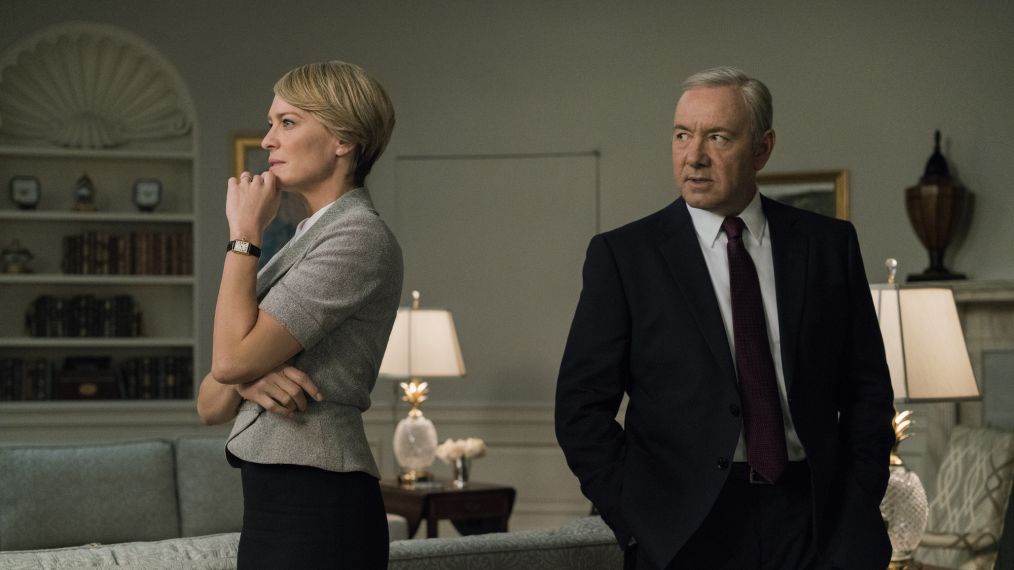 Production on House of Cards's sixth and final season was halted Tuesday amid sexual abuse allegations against star Kevin Spacey.
On Monday, online distributor Netflix and Media Rights Capital, an independent film and television studio, announced that the sixth season of Emmy-acclaimed political drama would be the last. Season 6 was expected to consist of 13 episodes and debut mid-2018 on Netflix.
The companies wrote in a statement: "MRC and Netflix have decided to suspend production on House of Cards Season 6, until further notice, to give us time to review the current situation and to address any concerns of our cast and crew."
Netflix and MRC executives arrived Monday in the Baltimore, where the series is filmed, "to meet with our cast and crew to ensure that they continue to feel safe and supported" after the allegations.
Spacey, who plays former President Francis Underwood in the Netflix series, was not scheduled to be on set Monday.
On Monday, he issued an apology on Twitter after Anthony Rapp said Spacey made sexual advances toward him at a party more than three decades ago when the Star Trek: Discovery actor was 14. Spacey said he didn't remember the incident but acknowledged "deeply inappropriate drunken behavior".
On Sunday, Rapp told BuzzFeed that he decided to come forward after many women reported sexual harassment and abuse in the entertainment industry.
Less than two weeks ago, a mass shooting took place a mile from the House of Cards set but it did not affect production.
Season 5 of the show ended with Robin Wright's Claire Underwood now in the Oval Office as America's first female POTUS after Underwood resigned during his second term for his role in the money-laundering scandal that also brought down his predecessor. He also wanted to avoid a murder rap.
House of Cards, which is based on a BBC program, debuted in 2013.
Variety reported Netflix and MRC are in the early stages of a potential spinoff.
Powered by