James Brolin on Why He Returned to TV for 'Life in Pieces'—and if His Wife Barbara Streisand Would Join Him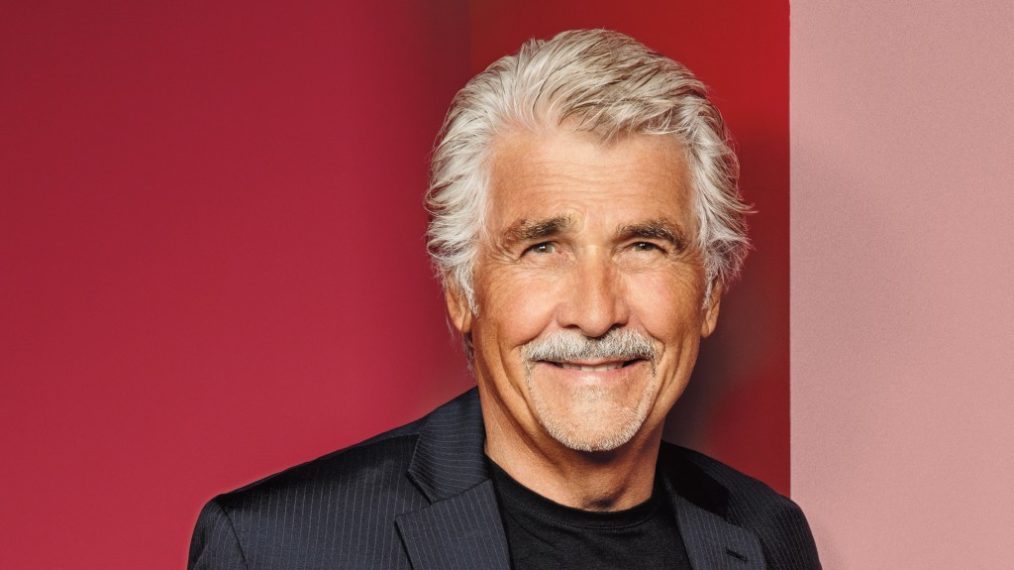 Nearly 50 years ago, a young James Brolin left a studio film contract and decided to take a chance on television. That gamble, Marcus Welby, M.D., made him a star, earning him an Emmy and two Golden Globes. Now, with an admirable Hollywood career full of dramatic roles under his belt, he's returned to the medium to play sweet but spacey patriarch John Short on the CBS family comedy Life in Pieces. Between bites of branzino and sips of iced tea, the 75-year-old actor discussed his funny business.
Life in Pieces has been one of the few true successes on network TV this season. Why do you think it's connecting with people?
It deals with some really common, but more ridiculous, family problems. There's also the blue side of it. For a broadcast show, it's a bit daring. The fact is, in the first episode, I really objected to saying, "And my granddaughter just had her first period."
Where does your sense of humor come from?
My dad was a daily-post-time drinker. When he got home from work and he started his evening, we kids never got a straight answer out of him. It was always a facetious answer. So we started our own facetious thing to deal with it and with each other. I've never really done anything on film that was funny. Yet I had an ex-manager who said, "You know, you're the new Cary Grant. You should be doing comedy movies." And I said, "Well, you're my agent, so…"
Have you been approached about doing a sitcom before?
Well, there were three [offers] in the last two-and-a-half years, and they weren't funny.
What made Life in Pieces different?
I don't understand a lot of the sitcoms [with] the embellished laugh tracks over [jokes] that literally are not funny. I'm constantly judging when I watch them. Reading this pilot, I was in stitches. When we started talking, [I needed to know] that there would be no audience or laugh track. I was reassured, "We can't put that in writing, but no, we guarantee there will never be any." I said, "Well, [if one is added,] I won't be able to show up to work, you know?" Kidding!
RELATED: Candid Behind the Scenes Photos From Life in Pieces
When the initial reviews for the show came out, some critics called it a Modern Family knockoff.
I know. Why didn't they compare it to all of the other family shows way back? Why mention Modern Family, I wonder? Because it's the only thing on that you like right now? All we do that's the same is talk about family.
Let's get your stance on a few things your character loves. First and foremost: mai tais.
That's based on my father. I went to Google Images to find pictures of pineapples and umbrellas. I had to print them out and bring them to the prop guys because they could not get it.
Would you ever go hot-tubbing while listening to Josh Groban?
I would.
Watch Charlie Rose?
Yeah, my wife [Barbra Streisand] and I love Charlie Rose.
John clearly believes in keeping a marriage passionate.
Totally agree with that. We believe any marriages that are having any problem should bring in a really wonderful mediator, somebody who's an expert. Not in a long time now, actually, but we've called in a guy, just a great psychologist, who says, "She means this, and he means this. You guys are saying the same thing." And everything just goes poof—whatever problems you've been living with just go away.
Does your wife watch Life in Pieces with you?
Absolutely.
Do you think she'd ever guest star?
I think she'd be a wonderful director, and she may do that. It would be really interesting to me because she's so after the truth of situations, and I would be curious to see the difference between her and other directors. She says it's going to be funniest if it's really true. [After watching an episode,] I said, "What do you think?" and she says, "Ehhh, you're stretching a little bit there for comedy."
What about your son, Josh Brolin? Maybe he could play a long-lost son?
He would never. He has a big film career. He hasn't done any television, and he's very, very serious. I mean, he studied so much harder and longer than I did for his career, and he's very adamant and very firm about his opinions all the way. Sometimes I'll hear he's going to be on Jimmy Kimmel, and I'll watch and find out about this picture I had no idea he did. I'll see him and everything, but he'll never tell me about any of this stuff!
If you could go back to your first day on the set of Marcus Welby, what would you tell yourself?
I thought you weren't going to do television!
Life in Pieces, Thursdays, 8:30/7:30c, CBS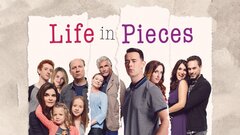 Powered by