White House Responds to 'Making a Murderer' Petition, Says President Obama Can't Pardon Steven Avery The White House had to respond to the petition to pardon Steven Avery and Brendan Dassey because it reached the 100,000 signature threshold that triggers a response. "The U.S. Constitution grants the power of clemency to the President," the White House's We the People website said in an email to signees. "This clemency authority empowers the President to exercise leniency towards persons who have committed federal crimes." PLUS: A Manitowoc County Sheriff volunteer with a son who's a sergeant served on Avery's jury.
Cenac reacted to the pickup news of People of Earth, in which he plays a journalist who investigates an alien-abduction support group, by tweeting: "Really hope @TBSNetwork is committed to hiring diverse and gender balanced people of Earth to help write and produce People of Earth."
Game of Thrones will have its latest-ever season premiere on April 24.
Co-creator Peter Gould insists there's "NEW" footage in this Time magazine clip.
The Everybody Loves Raymond star warns "I'm naked" in Episode 7 of his new drama Vinyl.
See Kerry Washington as Anita Hill, Wendell Pierce as the future U.S. Supreme Court justice and Greg Kinnear as then-U.S. Sen. Joe Biden. PLUS: Washington met with Anita Hill in preparation for the role, and Pierce said to play Thomas, "I had to check my own prejudice about who I thought he was."
"She's definitely changed," Washington told critics as the TV press tour. "What happened at the end of the winter finale is a huge decision for her, and she's a different woman because of it."
He'll recur as the head of a legendary and secretive private detective society. PLUS: A mini Firefly reunion will happen when Summer Glau also guest stars on Castle.
The Grand Budapest Hotel benefited last year at the Oscars after being shown on HBO by the end of 2014. With HBO, Academy voters just have to flip on the television. This year, Mad Max: Fury Road is playing on HBO and it could, too, benefit from the TV exposure.
Says David Duchovny: "I had conflicting feelings signing away what I thought would be three to five years of my life to a show about aliens on a network that had kind of crappy programming."
British actor Laurie Davidson will take on the title role in the drama pilot Will.
In fact, AMC is now a top-five cable network thanks to Fear the Walking Dead, Better Call Saul and Into the Badlands having the biggest cable premieres last year. PLUS: AMC would consider another Walking Dead spinoff, and AMC orders bloody Texas oil empire drama The Son.
Sunday's couch gag also seems to pay homage to Grand Theft Auto: Vice City.
Here are some ideas for writing out Special Agent Tony DiNozzo. PLUS: 7 reasons why DiNozzo will be missed.
The drama pilot intend so follow a trial through the eyes of its jury.
The star of Rick Steves' Europe writes: "In retrospect, I was pretty cruel as a 25-year-old hippie-backpacker-turned-tour-organizer."
"Physically, I made it look more the way his looks are — the profile and the hair are similar," says the star of HBO's Madoff movie The Wizard of Lies, adding: "I had a couple of things that were already there."
The SundanceTV's "darkly comic swamp noir" premieres in March.
Check out a Pawnee version of the Leonardo DiCaprio film.
"The problem," says Sonia Saraiya, "has been that Girls has never had a strong sense of purpose, aside from being an important creative stepping stone for Lena Dunham. The show has never been exactly bad, in my opinion, but it has routinely felt unfinished, self-indulgent, and provocative for mere provocation's sake."
The four comedies ordered include Marlon starring Marlon Wayans, DC Comics' Powerless and a comedy from Parks and Rec's Michael Schur.
Says the Life in Pieces star: "I loved the way they did it, and I'm so proud of that show, and being on the show, and working on the show."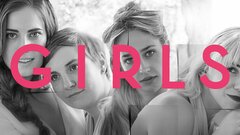 Girls
where to stream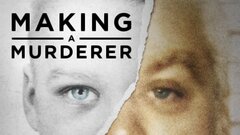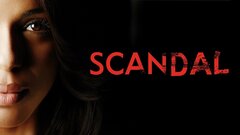 Scandal
where to stream