M. Night Shyamalan Planning a 'Tales from the Crypt' Reboot for TNT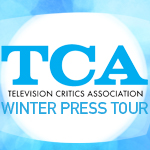 M. Night Shyamalan is scaring up a new version of Tales from the Crypt for TNT.
Crypt will be part of a new two-hour horror/suspense programming block executive produced by Shyamalan (The Sixth Sense) for the channel. Other short- and long-form projects to air in the block will be announced later.
"This is a new genre for us in our series efforts and a great chance to partner with M. Night Shyamalan, whose blockbuster hit The Visit reminded movie audiences and critics this past summer that he truly is a master of horror," says TNT original programming executive vice president Sarah Aubrey. "This two-hour horror block demonstrates not only TNT's commitment to working with today's top talents, but also our strategy to stand out in today's marketplace by challenging the conventional rules of programming and scheduling."
Shyamalan's summer 2015 TV hit, Wayward Pines, was developed at Fox under then-Fox Entertainment chairman Kevin Reilly, now president of TNT/TBS.
"To be part of such a beloved brand like Tales from the Crypt, something I grew up watching, and to also have the chance to push the boundaries of genre television as a whole, is an inspiring opportunity that I can't wait to dive into," Shyamalan says.
Crypt was created in the 1950s as a EC Comics series created by William Gaines. It later became a long-running HBO anthology series.
This version of Tales from the Crypt will be executive produced by Shyamalan and his Binding Edge Pictures partner Ashwin Rajan. Also executive producing: James D. Stern (through Endgame Ent.) and Aloris Entertainment's John Santilli and Dan McKinnon.