FX's 'American Crime Story' to Tackle Hurricane Katrina in Season 2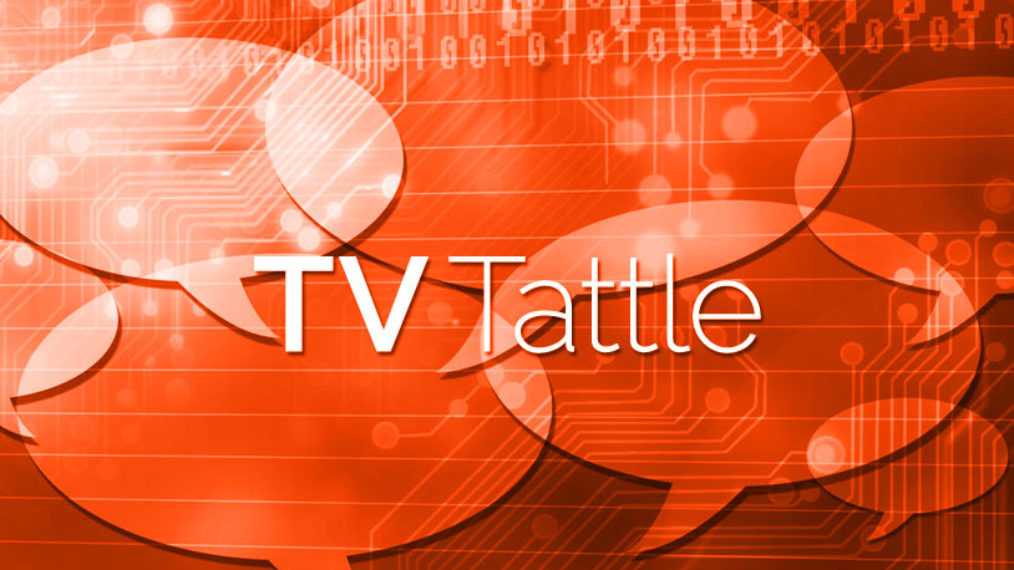 The Ryan Murphy anthology series will follow The People v. OJ Simpson with a 10-episode season focusing on the 2005 New Orleans disaster. It will be shot on location in The Big Easy.
The Showtime series' Season 5 finale will be shot next week in Havana. Don Cheadle says of the trip: "Marty and the pod have traveled the world to land clients. But this historic trip to Cuba is definitely Kaan & Associates' biggest and wildest adventure yet. It's sure to be one for the record books, for both our characters and for our cast and crew."
The '90s R&B group will make a cameo performing the song Beauty School Dropout.
The petition has surpassed the required 100,000 that triggers a response from the Obama administration. PLUS: Steven Avery believes his brothers may have killed Teresa Halbach.
Broad City's renewal is for a fourth and a fifth season, while Schumer will return for a fifth season. Broad City's Ilana Glazer is also starring in Time Traveling Bong, about two stoners who travel through time with help from a bong.
The NY Times profiles Bee and her upcoming TBS late-night show, in which Bee says she'd much rather have her own show than someone else's. "This is a much better experience and a much better fit," she says. But her husband, former Daily Show correspondent Jason Jones, was blunter: "The fact that she wasn't approached was a little shocking, to say the least. But I think she is much happier where she ended up." The NY Times notes that Bee's writer's room appeared to be 50% male and 50% female. Her TBS boss, Kevin Reilly, says gender won't be the core of her show. "That's a trough you can only feed from for so long, if everything is about that," he said. "She's honestly too smart and has too much to say."
Originally titled Friends with Melissa, Nobodies revolves around people who are friends with Hollywood celebrities.
Gabrielle Union's BET series will be back for a fourth season.
According to unsealed testimony, AMC cut the budget of its hit show from $3.4 million to $3 million an episode. "That was bad enough, but then they dropped the bomb on us that, oh by the way, they're keeping the tax credit," he testified. "They're going to pocket the tax credit. So, between the two you've got a full 25% cut across the board."
The hip-hop star and Colbert had a chat about race that was rare for late-night—it was frank and challenging. "If white people are just now discovering it's bad for black and working-class people in America, they're a lot more blind than I thought. And they're choosing to be ignorant a lot more than I thought," Killer Mike said.
The Sutton Foster series has been renewed in advance of its Season 2 premiere.
Renner is producing and may even guest-star on the series about the Knights Templar, the elite warriors of the Crusades.
The Scandal star follows Amy Poehler, last year's Woman of the Year.
NCIS and NCIS: New Orleans, meanwhile, returned to big numbers.
The Real Housewives of Atlanta star is joining the E! series as a special co-host.
The music drama "blends disco, punk and hip-hop to tell the story of a group of kids in New York in the late 1970s."
The pickup follows CTV's renewal last month of the Canadian medical drama.
Claire Foy and Matt Smith star in the series about Britain's longest-reigning monarch.
In response to Yahoo Screen's shutdown, Feig tweeted, "We're working to keep it alive. So, please check it out. I'm so proud of this show."
Animator Elliot Lim tries to encapsulate the HBO drama in a short video.
"I only read the scripts that are relevant to Margaery and Highgarden and King's Landing," she tells Jimmy Kimmel. "So when the show airs, I'm sitting on the couch watching it like you."
Burruss gave birth to her second son on Wednesday.
Fedotowsky and her fiance, Abby's Ultimate Dance Competition's Kevin Manno, are expecting their first child.