What's Worth Watching: 'Midwinter of the Spirit' on Acorn TV, plus 'Superstore' on NBC and the College Football Championship
Midwinter of the Spirit (premieres Mondays on Acorn TV): The British have a knack for producing chilling supernatural stories that spook you without the wretched excess of shows like American Horror Story. Latest example is this absorbing three-part mystery, with new chapters each Monday, starring The Bletchley Circle's Anna Maxwell Martin as a widowed country vicar in training to be an exorcist—or "deliverance ministry," in today's parlance—who's out of her depth when a dangerous cult targets her church, and her impressionable daughter. Among the co-stars: Siobhan Finneran (still missed on Downton Abbey as the devious O'Brien) as a local mystic whose intentions are less than pure.
College Football Playoff National Championship (8:30/7:30c, ESPN): Sports is the biggest draw on the night (which is why CBS is in repeats, importing two Big Bang Theory reruns to give Supergirl a rest), with Alabama's Crimson Tide gunning for its fourth national title since 2009, taking on the Clemson Tigers at the University of Phoenix Stadium in Glendale, AZ.
Superstore (8/7c, NBC): Among the night's very few scripted options are new episodes of NBC's freshman sitcoms. On the charming Superstore, the work relationship between Amy (American Ferrera) and Jonah (Ben Feldman) takes a new step when she brings her daughter Emma (Isabella Day) to work against store policy, and Jonah has to play babysitter to keep her secret. On the wackier Telenovela (8:30/7:30), exes Ana (Eva Longoria) and Xavi (Jencarlos Canela) confront their married rivals on a competing soap as they build a home for charity, which we figure will end with the walls coming down.
Inside Monday TV: History goes to pot with The Marijuana Revolution (9/8c), a two-hour special inhaling deeply on the roots of the cannabis industry and the current legislative and entrepreneurial evolutions of marketing marijuana. … Hollywood press agent Dick Guttman is TCM's guest programmer for the night, and his picks include 1967's iconic Bonnie and Clyde (10:30/9:30c) with Warren Beatty and Faye Dunaway, followed by 1952's movie-about-moviemakers The Bad and the Beautiful (12:30 am/11:30c), which was the film I introduced in my brief stint as a super-fan programmer two years ago. Still holds up.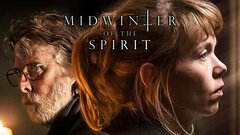 Powered by