What's Worth Watching: 'Mad Max', 'Mythbusters', 'black-ish' and more for Friday, Jan. 8 and Saturday, Jan. 9
Mad Max: Fury Road (Saturday, Jan. 9, 8/7c, HBO): With all due respect to Star Wars fans, no movie-franchise sequel last year was more satisfying than George Miller's long-awaited return to the post-apocalyptic world of Mad Max. High-octane action entertainment from the opening frame, Fury Road rebrands the Max cycle with Tom Hardy taking over the rugged title role, joining forces with the fierce Charlize Theron as Imperator Furiosa to take on a heinous cult leader in an outrageously propulsive road battle that may lift you out of your armchair. Thrilling.
In Performance at the White House (Friday, Jan. 8, 9/8c, PBS, check local listings at pbs.org): One of the more eclectic ensembles yet gathered for this long-running series, for a program billed as "A Celebration of American Creativity," features Buddy Guy, Queen Latifah, Audra McDonald, James Taylor, Usher, Brian Stokes Mitchell, Esperanza Spalding, Trombone Shorty, Mc Lyte with readings from Carol Burnett. The purpose: "celebrating the cultural resonance of art and literature in unique American musical forms," including hip-hop, American Songbook standards, country, rock, jazz, blues and soul.
black-ish Marathon (Saturday, Jan. 9, starts at 8/7c, ABC): Curious what all the fuss is about in this lightly barbed and refreshingly relevant family sitcom's second season? A four-episode mini-marathon of standout episodes starts with the terrific second-season opener, "The Word," in which adorable little Jack's use of the forbidden "n"-word during a school talent-show performance causes shock waves within the school and the Johnson family. Other episodes tackle the gun issue as the family debates how best to protect themselves, and the universal theme of male aversion to seeing the doctor.
Mythbusters (Saturday, Jan. 9, 8/7c, Discovery): These science geeks have done the math, and they figure they've performed 2,950 experiments investigating 1,050 myths—with 900 explosions along the way. So with not that much more left to prove, Adam Savage and Jamie Hyneman are kicking off their 19th and final season with an episode titled "The Explosion Special." Nothing like going out with a bang.
My Sweet Audrina (Saturday, Jan. 9, 8/7c, Lifetime): The channel continues to feed its V.C. Andrews obsession with an adaptation of one of her stand-alone Gothic thrillers, starring The Secret Life of the American Teenager's India Eisley as a girl kept isolated in a secluded mansion, unable to recall her past and haunted by nightmares of an older sister (also named Audrina).
NFL AFC Wild Card Games (Saturday, Jan. 9): Most eyeballs, of course, will be glued to football, as Kansas City takes on Houston on ESPN (4:35/3:35c), and Pittsburgh faces Cincinnati on CBS (8:15/7:15c).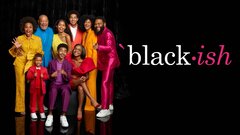 Powered by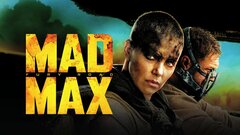 Powered by