'The Bachelor' Season 20 Brings Back Ben Higgins as 'The Perfect 10'
Kind, successful and easy on the eyes, Ben Higgins would be considered a catch by anyone's standards—except his own, apparently. Last season on The Bachelorette, the 26-year-old software sales rep left Kaitlyn Bristowe—and viewers—befuddled when he confessed to feeling "unlovable." Now, the Indiana native is returning to ABC's matchmaking franchise as the Bachelor to put that theory to the test with 28 new potential soulmates. Here's a peek at how he'll fare.
Promos for the show have been billing you as "The Perfect 10." How's that for pressure?
The support and encouragement are nice, but I hope nobody goes into this thinking that or they'll be disappointed! I'm first to admit I'm not perfect.
Can you offer us some proof?
I wear retainers at night!
In the premiere, the woman who gets your First Impression Rose at the cocktail party is seemingly stunned. Why?
Good question! She's beautiful and made a great first impression. I'm surprised she was surprised!
RELATED: The Newest Contestants of Season 20
What are the best and worst parts about dating you?
I think the best part is that I like to make the other person feel as special as possible. The worst is that some of my insecurities can cause issues. I require validation and deeper conversations that are unwanted at times.
Should we expect to see any sides of your personality come out that weren't shown on The Bachelorette?
Hopefully you'll see some more lighthearted moments and jokes. And I've got some dance moves. I can drop it like it's hot.
The Bachelor, Season premiere, Monday, Jan. 4, 8/7c, ABC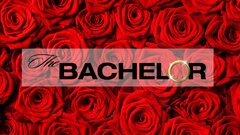 Powered by