What's On: Family ties on 'Will & Grace,' 'Good Place,' 'Scandal' visits the ex-president
Will & Grace (9/8c, NBC): Could any words chill the blood of aging pixie Jack (Sean Hayes) more than "Can I call you grandpa?" Upon meeting chip-off-the-fey-block little Skip (Jet Jurgensmeyer), Jack realizes there's a fate worse than grandparenthood. And that's confronting the fact that his son Elliot (Michael Angarano) is sending the boy to a gay-conversion camp run by an exceedingly odd couple, played by gay icons Jane Lynch and Andrew Rannells. The jokes fly fast and furious in one of the revival's best episodes yet, only slightly marred by the wildly inappropriate workplace behavior of Karen (Megan Mullally) and a sexually frustrated Grace (Debra Messing) toward their hot new employee. It's played entirely for laughs, but this may not be the best week to make light of sexually charged misconduct in the workplace. Will & Grace is on steadier ground with the mockery at the campy camp.
The Good Place (8:30/7:30c, NBC): Moral philosophy is a tough sell in the "bad place," and that's especially true when Chidi (William Jackson Harper) tries to coach Michael (Ted Danson) through a particularly thorny hypothetical conundrum that soon becomes all too bloodily real. Suffice it to say this is not a normal sitcom storyline, and The Good Place is thankfully the opposite of an everyday sitcom.
Scandal (9/8c, ABC): As we were reminded last week, when he showed up unannounced at Olivia's (Kerry Washington) door, it has been quite a while since we've heard from former President Fitz (Tony Goldwyn), what with his ex-wife Mellie (Bellamy Young) now in the Oval Office and Olivia running things behind the scenes. So here's a chance to catch up on what Fitz has been up to in Vermont over the last 100 days, as Marcus (Cornelius Smith Jr.) helps him begin work on a presidential library. We can only imagine the books on those shelves.
Inside Thursday TV: Grey's Anatomy takes a Halloween break to make room for the annual showing of the Peanuts classic It's the Great Pumpkin, Charlie Brown (8/7c) and the more contemporary animated delight Toy Story OF TERROR! (8:30/7:30c). … Director Todd Haynes, Turner Classic Movies' guest programmer for October, cites the 1928 silent classic The Crowd (8/7c) as an inspiration for his latest film, Wonderstruck, partially set in the 1920s. Haynes describes King Vidor's work as "a magnificent piece of engineering and filmmaking." … A&E's six-part true-crime series The Eleven (9/8c), launching with back-to-back episodes, revisits the unsolved murders of 11 teenage girls in southeast Texas in the 1970s. These cold cases are reignited after the discovery of a confession letter from Edward Harold Bell, an inmate serving time for an unrelated crime, who now denies the confession. … Those with a taste for dark Scandinavian crime drama may be drawn to Modus, a literally chilling eight-part Swedish thriller about Christmastime murders, premiering on the Walter Presents streaming service.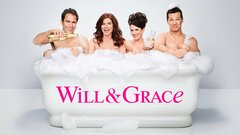 Powered by