What the Hell Is 'Binge Racing'? Netflix Explains
It's a chilly Saturday and Season 2 of Stranger Things was just released the night before. You haven't been on social media at the risk of reading spoilers and, obviously, you need to watch the entire season ASAP.
You thought this was a normal act of TV addiction/love, right? Apparently not. This behavior of watching a show within 24 hours of its release is called "Binge Racing" and it's a new phenomenon, according to Netflix.
Binge Racing—and its participants, Binge Racers,—is a new status symbol and includes 8.4 million Netflix members worldwide. "Between 2013 and 2016 the amount of launch day finishers increased more than 20 times over," according a release from the streaming giant. One notable Racer has binged 30 shows in 2017. And several have binged all five seasons of House of Cards the day they premiered.
"There's a unique satisfaction that comes from being the first to finish a story—whether it's the final page of a book or the last, climactic moments of your favorite TV show." said Netflix's Brian Wright, vice president of original series. "Netflix allows you to watch in a way you never could before, and there's nothing better than seeing a show engage our members and ignite a passion for viewing."
The top 10 most binge-raced shows on Netflix are: Gilmore Girls: A Year in the Life, Fuller House, Marvel's The Defenders, The Seven Deadly Sins, and The Ranch and the top 5 countries binge racing are: Canada, the United States, Denmark, Finland, Norway.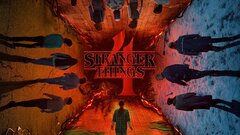 Powered by