What's Worth Watching: 'The Knick' on Cinemax, 'The Soup' on E! and more for Friday, Dec. 18 and Saturday, Dec. 19
The Knick, "This Is All We Are," Friday, Dec. 18, 10/9c, Cinemax
Making all other current TV medical dramas look like they're happening in St. Nowhere, Steven Soderbergh's blistering turn-of-the-century hospital melodrama concludes its riveting second season in, as usual, a very dark place. With suspicions flying amid the ashes of the new Knick's ruins, and a number of personal fortunes and professional futures at stake, a ravaged-by-drug abuse Dr. Thackery (Clive Owen) takes a reckless course of showboating action with himself as patient. The result is one of the most outrageous, harrowing and explicit scenes yet staged in the hospital's well-named surgical circus. And that's saying something. Soderbergh's naturalistic, propulsive approach to period drama makes the emotions feel so raw, and ambitions so naked, leaving the viewer astounded and breathless by the audacity of it all.
THE LAST LAUGH: Nuts to E! for shuttering The Soup after more than 20 years, with Community's Joel McHale presiding one last time (Friday, 10/9c), having earned his satirical stripes as the ringleader of TV mockery for the last decade. What are we going to do without this show, which provided the valuable service of bothering to watch all that ridiculous crud so we wouldn't have to? At least the wrap party should be fun. Among the wits stopping by for one last bowl of bile: Nathan Fillion, Tony Hale, Rob Riggle, Adam Scott, James Van Der Beek, Wendi McLendon-Covey, Paul Feig, Seth Green, Eric Idle, Rich Sommer, and McHale's Community pals Jim Rash, Gillian Jacobs, Alison Brie and Danny Pudi. To name-drop a few.
THE MUSIC PLAYS ON: Lots of tuneful tributes on tap this weekend, including another salute to the great Frank Sinatra to mark the crooner's centennial. PBS's Live From Lincoln Center presents Sinatra: Voice for a Century (Friday, PBS, check local listings at pbs.org), recorded earlier this month at New York's David Geffen Hall with the New York Philharmonic providing accompaniment for the likes of Christina Aguilera, Fantasia, Bernadette Peters, Sutton Foster and Sting, and Seth MacFarlane as host.
Lady Gaga is the main attraction as Woman of the Year when Lifetime airs Billboard's 2015 Women in Music spectacular (Friday, 8/7c). … Another milestone is celebrated in AMC's Imagine: John Lennon's 75th Birthday Concert (Saturday, 9/8c), filmed Dec. 5 at Madison Square Garden in honor of the beloved late Beatle, with video appearances by his bandmates Paul McCartney and Ringo Starr. Among the live performances: John Fogerty, Sheryl Crow, Peter Frampton, Willie Nelson, The Roots and Steven Tyler.
A DYNAMIC DUO: NBC's final Saturday Night Live episode of any given year is typically a major holiday event, but this year's should be double the fun, as two of the show's most celebrated veterans—Tina Fey and Amy Poehler (co-starring in the new film Sisters)—return as co-hosts for the night (11:30/10:30c). The musical guest is no slouch either: Bruce Springsteen makes his third appearance on the show, with his E Street Band.
INSIDE WEEKEND TV: Netflix jumps aboard the true-crime bandwagon, which reached its apex this year in HBO's The Jinx, with a 10-part documentary, Making a Murderer (available Friday), that puts the legal system on trial. Its subject: Steven Avery, who was convicted and then exonerated on an assault charge, and then accused of another terrible crime. … The very busy Netflix also offers two comedy premieres on Friday: the animated F is For Family, from Bill Burr, about a family in the pre-PC 1970s; and the stand-up special Mike Epps: Don't Take It Personal. … Diva Alert, part one: Has it really been 30 years since The Color Purple premiered, helping establish Oprah Winfrey as a legitimate movie star? She remembers that movie, and goes behind the scenes of the acclaimed revival of the Broadway musical version of Purple (starring Jennifer Hudson, Danielle Brooks and breakout discovery Cynthia Erivo), of which Winfrey is a producer, in the OWN special Oprah Goes to Broadway: The Color Purple (Saturday, 10/9c) … Diva Alert, part two: Mariah Carey headlines Hallmark Channel's highest-profile holiday movie of the season, A Christmas Melody (Saturday, 8/7c). Lacey Chabert stars as a divorced fashion designer who returns to her Ohio hometown, where she instantly clashes with her high-school rival, now PTA diva (Carey, who else). The movie is just a warm-up for Mariah Carey's Merriest Christmas (10/9c), a musical special in which Carey sings holiday classics, including a duet with Kenny "Babyface" Edmonds, and Kelsey Grammer reads The Night Before Christmas. But really, it's all about her mega-hit "All I Want For Christmas Is You," as it is every year.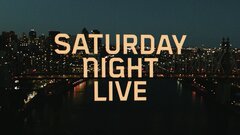 Powered by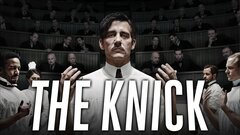 Powered by