What's Worth Watching: 'Luther' on BBC America, 'The Big Bang Theory', and more for Thursday, December 17
Luther, Thursday, 9/8c, BBC America
Returning from a two-year hiatus, John Luther (the electrifying Idris Elba) is first seen on a rooftop ledge, conversing with a ghost. It's a dream metaphor for a man who literally lives on the edge—of a cliff, in self-imposed exile—until a horrific cannibalistic and voyeuristic serial killer, and a murder abroad that he takes very personally, revive the career of a copper as reckless and volatile as any criminal.
When this man gives chase, you'd better run. There's no resisting the arresting Luther, whose one-night movie comeback is as psychologically intense and disturbingly nerve-wracking as fans could hope (or dread). You'll likely be left wanting more of this fearless and implacable avenger, ducking hit men as he seeks justice. Still, there's something to be said, in an age of overindulgent binges, for the economy and ferocity of this taut urban thriller.
WHAT'S THE BIG DEAL: One sign of a great series is its ability to still rise to the occasion after nine seasons. The Big Bang Theory (8/7c, CBS) is just such a show. And the genius of this endearing, enduringly funny sitcom about socially challenged brainiacs is especially evident this week, as it balances two extreme cases of anticipation: the boys' nervous excitation about opening night of the new Star Wars movie, which happens to coincide with Amy's (Mayim Bialik) birthday, an occasion that Sheldon (Jim Parsons) decides would be perfect for getting intimate with his very patient girlfriend. Bob Newhart, who won his first-ever Emmy as kids-TV science host "Professor Proton," returns as Sheldon's hilariously dour spirit guide ("Why isn't it ever Angie Dickinson's bedroom?"), guiding him toward this momentous act. Will it be good for them? And for you? Watch and be satisfied. (Bonus points: It's a lot shorter than The Force Awakens, and cheaper.)
LOOK WHO ELSE IS GETTING WILD: That would be President Obama, trekking through the Alaskan wilderness on a very special installment of NBC's Running Wild With Bear Grylls (10/9c). The survivalist acts as nature guide as the president discusses life inside and outside the White House while traversing a glacier. (Yes, you should expect climate change to be a hot topic.)
INSIDE THURSDAY TV: Let the hype be with them, as many of the Star Wars: The Force Awakens cast, along with director/co-writer J.J. Abrams, appear on Conan (11/10c, TBS). Can we hope that Triumph the Insult Comic Dog has once again been unleashed to harass the moviegoers who've been lining up for days to see the movie? … The Office's Steve Carell, once again enjoying Oscar buzz for his role in The Big Short, discusses his career and his penchant for playing memorable losers on Bravo's Inside the Actors Studio (8/7c). … Would the year be complete without Barbara Walters' annual checklist? Retirement is one thing, but these specials have been an ABC staple since 1993, so let the tradition continue. Among those already announced on Barbara Walters Presents: The 10 Most Fascinating People of 2015 (9:30/8:30c) are Bradley Cooper, Amy Schumer, Tracy Morgan, Ronda Rousey, Bernie Sanders, Misty Copeland and Donna Karan. Walters never reveals the #1 person until showtime, but since Caitlyn Jenner wasn't part of the original release, there's little doubt she'll factor very high, if not in the top position.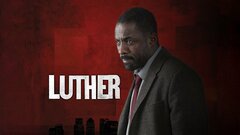 Luther
where to stream