Mayim Bialik Soars Into the Holidays on Lifetime's 'The Flight Before Christmas' (VIDEO)
She's spent the last five years charming viewers as a member of the powerhouse comedy ensemble on CBS's The Big Bang Theory as socially awkward neurobiologist Amy Farrah Fowler. But this holiday season, Mayim Bialik is reaching new heights as the star of a new Lifetime original movie The Flight Before Christmas.
"I get to play the lead for the first time!" says Bialik, who also starred in the classic '90s sitcom Blossom for five years. "It's a very clean and very sweet movie. It will be the first thing I have my children watch me in because there's no cursing, no nudity and no sexual innuendo."
In the film, Bialik plays Stephanie, an L.A. resident who decides to travel home to Connecticut for the holidays after being dumped by her longtime boyfriend. Once on the plane, Stephanie butts heads with seatmate Michael (Chuck's Ryan McPartlin), who is preparing to propose to his college sweetheart. But due to a massive snowstorm blanketing the country, their plane is diverted to a small town in Montana, and Stephanie is forced to share the last available bed and breakfast room with her new traveling companion.
RELATED: Photos: These 18 New TV Movies Will Put You in the Holiday Spirit
"Ryan's done a lot of these kinds of movies and I've never done any, so it was really like the buddy system throughout the whole thing with him walking me through it," Bialik says. "He formally modeled so, obviously, he has dashing great looks, but he's a really skilled comedy actor and not just a pretty face."
Between shooting The Flight Before Christmas and the continually successful Big Bang Theory, 2015 has been a busy year for Bialik, who also launched a new lifestyle website called Grok Nation. "We're a website for people who collect thoughts and not things," Bialik says. "The idea is to look at issues in the larger world in a deeper way and maybe open a conversation from a different kind of perspective than you're used to seeing from other celebrities."
But between all her projects, Bialik emphasizes the importance of balancing work with being a mother to her two young boys, Miles and Frederick. "As my kids get older, I'll probably spend more time with them, even though I do spend a lot of time with them now," Bialik says. "I leave it up to the wonderful team of professionals in my life to find out what's next, but in two more years, I'll have a 9-year-old and an almost 13-year-old, so I'll be preparing for someone's bar mitzvah!"
The Flight Before Christmas airs Saturday, December 5 at 8/7c on Lifetime.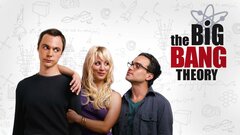 Powered by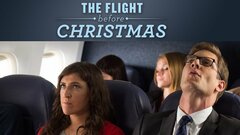 Powered by