5 Reasons to Watch 'The Vampire Diaries' Fall Finale
Santa won't likely be parking his sled in Mystic Falls this year. And can you blame him? In The Vampire Diaries' bloody midseason finale, characters pair up, split up and undergo drastic transformations—all in time for the holidays. Executive producer Caroline Dries and Candice King (above), who plays pregnant vampire Caroline Forbes, tease five things you need to know about this twisty hour.
1. The Salvatore brothers get drunk on the holiday spirit.
"Stefan [Paul Wesley] and Damon [Ian Somerhalder] embark on a road trip to kill their common enemy but collide, in a hilarious and gruesome fashion, with a Santa pub crawl," Dries says. "Nothing says Vampire Diaries Christmas like Stefan's drive to kill the bad guy while his brother sips spiked eggnog."
RELATED: Goofing Off Behind the Scenes of The Vampire Diaries (PHOTOS)
2. Caroline and Alaric (Matt Davis) bond over parenting classes.
"They're in a situation where they need each other's support, especially while Stefan is busy managing all the heretic-caused chaos," King says. "So you'll see some great moments of friendship between Caroline and Alaric." But don't fret, Steroline fans. "She is still very much in love with Stefan!" King says. Fans know, of course, that Caroline and Alaric are engaged in the future timeline, "so clearly something happened between Stefan and Caroline," Dries says.
RELATED: 16 Holiday Episodes to Make This Season Merry and Bright
3. Relationships start to shift.
Look for the frost between Caroline and Stefan's first girlfriend, heretic Valerie (Elizabeth Blackmore), to begin thawing. "She has empathy for Valerie," says King. "They have a very interesting dynamic coming up." As do witch Bonnie (Kat Graham) and lesbian heretic Nora (Scarlett Byrne). "Bonnie is fully aware of how Nora affects her town," Dries says. "At the same time, Bonnie can relate to Nora's isolation. Bonnie doesn't have an ulterior motive right now, but when she needs something from Nora, she won't be afraid to ask."
4. There's yet another controversial flash-forward romance.
"It's another shocker," Dries says. "Some people will be pleased; others will throw things at their TVs and send writer Brian Young nasty tweets."
5. The final jaw-dropping moments!
If that weren't enough: "The last scene changes everything," Dries promises. "We knew we had to wrap up one chapter and launch into another. Expect tremendous fallout—especially for Damon and Stefan."
The Vampire Diaries, Midseason finale, Thursday, Dec. 10, 8/7c, The CW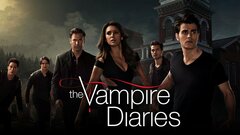 Powered by