Amazon Prime Members Get Early Access to 'Transparent''s Second Season Premiere
Been missing Transparent's Pfefferman family?
Now you don't have to wait until December 11 (when the full season returns to Amazon Prime Video) to find out what they've been up too.
The season 2 premiere will be exclusively available to U.S. Amazon Prime members starting tonight at 8/7c. The episode begins with a family wedding that's about as conflict free as an Upper West Side PTA meeting, a birth announcement and quite an eventful bathroom break. But the Hava Nagila is fabulous—and surprising.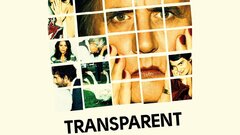 Powered by