'The Walking Dead': 'I'm Really Sorry They Got Me,' Says Latest Casualty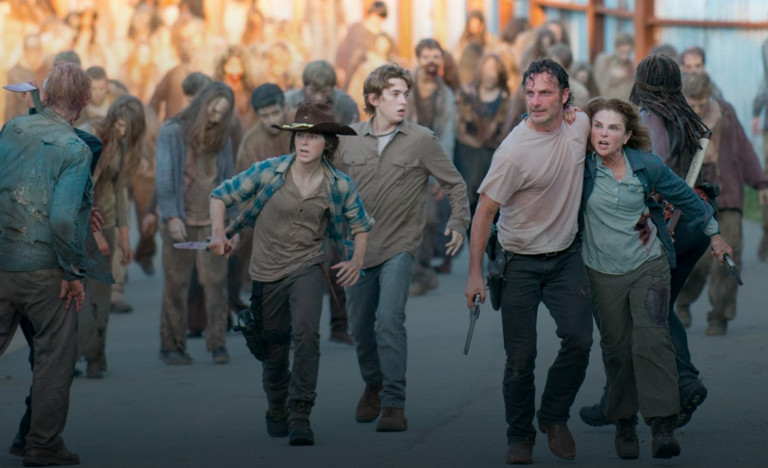 Spoilers ahead …
The Walking Dead had viewers sweating Glenn's fate for weeks, but the show ended its fall run by fatally wounding a completely different character.
Rick and Deanna scrambled to escape the crush of walkers flooding into Alexandria after the tower collapse took out the wall that was keeping the herd at bay. But after making it to safety, they discovered one of the monsters had managed to get its teeth into her torso. "Well …. sh-t," she said.
Learning she'd be next to die wasn't easy, Tovah Feldshuh told Chris Hardwick later on Talking Dead. "Like every actor, your heart sinks. It's one of the greatest jobs in television. You don't want to leave the feeling you get when you film this series," the actress said.
Deanna spent the rest of the episode having heart-to-hearts with Rick and Michonne, and trying for a last cuddle with baby Judith. The group left her behind with a gun as they tried to make a discreet escape by wearing sheets soaked in zombie guts into the swarm of walkers taking over the house. But instead of using the bullets on herself, Deanna went out in a blaze of glory, firing on the walkers staggering down the hall toward her (and managing to actually hit them with far greater accuracy than she did pre-bite) and issuing a primal yell.
In an interview with Entertainment Weekly, Feldshuh explained Deanna's final actions:
"Her thinking there is, what's the greater good? And it's better even if you only have five bullets left in your gun barrel to kill five walkers … She sacrifices the dignity of a bullet death for the probably much more painful death of being eaten by these horrendous people. And when she can no longer fight with bullets, she fights with screams. That's not a scream of terror. That's a samurai scream."
The scene ended without actually showing a dead Deanna. And after Glenn's non-fatal fake-out earlier this season, it's possible the lack of a corpse means a character still has a shot. But Feldshuh's Talking Dead appearance seemed to confirm Deanna's end was for real. "I'm really sorry they got me," she said ruefully.
Deanna ultimately handed off her plans for Alexandria's future not to Rick or Maggie, but to Michonne. "You need brawn as well as brains to survive this horrendous situation of being overwhelmed by enemies" Feldshuh said. "The legacy goes to the samurai, to Michonne. One of the great killers and yet one of the great thinkers. It's interesting because my protege all during the show is Maggie. … [But Deanna's plans] end up in Michonne's hands." She also defended the naivete of the town, which was unprepared for disasters like that in Episode 8. "The truth is the Alexandria community, they weren't idiots, they were innocent," she said. "The walkers just didn't show up in our lives for 24 months—24 months of reading longform books,. having grandparents, parents, children, babysitters, school, subjects and orderliness. And of course it eventually got blasted to hell."
On Twitter, Feldshuh gave fans a grateful shout-out:
I love you all so much tovah https://t.co/9RKPVzM3xK

— Tovah Feldshuh (@TovahwithaV) November 30, 2015
Carl took to Twitter to mourn:
RIP DEANNA : (#TWDMidSeasonFinale — chandler riggs (@chandlerriggs) November 30, 2015
And some fans had their own theories:
Don't know why anyone would think Deanna is dead. She obviously crawled under that dumpster. #TheWalkingDead

— Brian Faughnan (@BrianFaughnan) November 30, 2015
The show will return for the second half of Season 6 on February 14, 2016.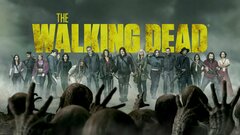 Powered by