'Homeland' is More Relevant Than Ever Thanks to its Prescient Focus on ISIS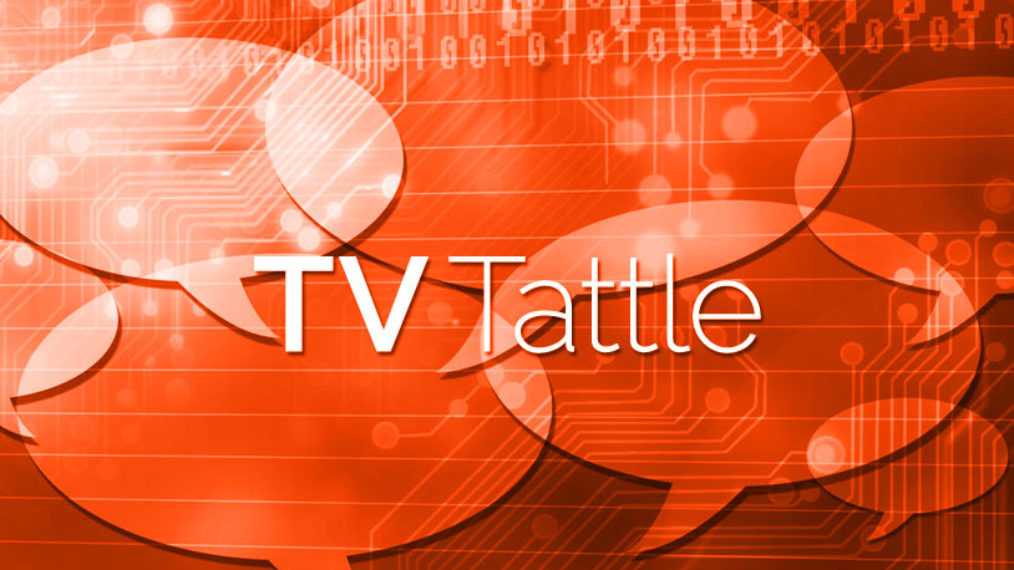 "It's as if the show's writers … were dictating the newspapers of tomorrow," says James Wolcott, noting that the Showtime series "precogged what was coming" in Paris. "I don't know if Homeland is the best show on television," he adds, "whatever that means … but it's the most important show on TV in 2015, and not just because of its powers of prognostication. It's gotten under the anxious skin of the here and now with heightened realism rather than by raising a fantasy construct or adding ornate wings to its own mythology."
"I shouldn't have to sit staring at a Nazi insignia on my way to work," said subway passenger Ann Toback. "Half the seats in my car had Nazi insignias inside an American flag, while the other half had the Japanese flag in a style like the World War II design," she added. "So I had a choice, and I chose to sit on the Nazi insignia because I really didn't want to stare at it."
"Hold on to your globes…"
The placing of the commercial for the upcoming Will Smith film, which came after a discussion on an NFL player's real-life concussion, is noteworthy because ESPN and the NFL are partners and the film paints the league in a bad light.
John Kasich, Mike Huckabee, James Gilmore and Lindsey Graham are expected to get 12 minutes of time during the primetime hours of Friday and Saturday, and during this week's SNL repeat, in response to Donald Trump hosting Saturday Night Live.
Members of the Congressional Hispanic Caucus met last Wednesday with executives from NBC Universal and NBC News. The problem was that they were unable to address the matter because SNL is under NBC Entertainment.
The "geek superstar" tweeted: "Yes it's true, I am going to play Dr Forrester's daughter on new @MST3K! Will terrorize the hell outta @jonahray!"
The Netflix drama's Twitter account released unaired footage of Jessica Jones reaching for a Nelson & Murdoch, Attorneys at Law business card.
Days after his plastic surgery addiction revelation, Ewing tweeted that he thought a guy on TV was "hot af," prompting him to confirm that, yes, he's gay.
"I dunno if you guys know how bosses work but if Tyra and I were fighting as hard as you're saying, I would be the one off the show," she tweeted, responding to tabloid reports.
The Arrow/Flash spinoff premieres on Thursday, Jan. 21, where it'll be joined by The 100.
With DC Legends of Tomorrow taking over Thursdays, The Vampire Diaries and The Originals will air on Fridays, starting Jan. 29.
Schumer stars in a sketch of an engagement photo shoot gone wrong.
"And you guys thought WE were torturing our fans…," tweeted The Walking Dead Twitter account, with a link to the Game of Thrones' Jon Snow tweet.
Mike Fleiss tweeted: "It's not too early to give thanks for the upcoming season of The Bachelor… My favorite season since Jason and Molly!"
The Nickelodeon film could make a lot of use of the social media phenomenon that's taken place since the show left the air.
J.J. Abrams and his much of his cast will be on tonight's special Kimmel show.
Corporate follows two lower-level executives who are forced to do the dirty work for their bosses at one of the largest corporations.
From "Olivia and Fitz making up" to "Olivia and Fitz breaking up."
In 2015, Ansari went from closing out Parks and Rec to star of Netflix special Live at Madison Square Garden to co-author of the book Modern Romance to Netflix critically acclaimed comedy Master of None. "It wasn't any kind of coordinated thing," says Ansari, who is prone to laugh at his own successes. "The book, the special and the series … it just kind of worked out that they all fell into place this year."
"Welcome to Hartford: The city where Howard Stern met Fred Norris," read a sign on Sunday's episode.
Check out Ilana Glazer and Abbi Jacobson collaboration with Xbox.
"That's f*ckin' hilarious," Louis-Dreyfus says in a joint GQ interview with David. "I generally say 'Congratulations,'" responded Larry David.
The Bob's Burgers and Archer star's first LP, Well, I Should Have…, drops on Friday.
Watch a preview of Friday's holiday episode.
Moffat looks back at the struggle to make The Day of the Doctor, which aired two years ago tonight.
That includes his role as Gov. William Bradford on Nat Geo's Saints & Sinners.