'black-ish': Deon Cole on Charlie's Crazy Adventures in Babysitting
Here's a conundrum: Who's funnier on black-ish, wacky advertising exec Charlie (Deon Cole) or the Johnson kids? It's a hard call. That's why tonight's installment promises to be such a gut buster. Rainbow (Tracee Ellis Ross) and Dre (Anthony Anderson) need Charlie to babysit three of their younger kids—Andre, Jr. (Marcus Scribner), Jack (Miles Brown) and Diane (Marsai Marin)—while they take their oldest daughter, Zoey (Yara Shahidi) to look at colleges. Yep, an entire episode of Charlie interacting with the kids! He also invites over his sexy ex-girlfriend Dominique (played by model Amber Rose), whom the Johnson babes help him romance—just for shits and giggles (ours, not theirs). We asked Conan writer and stand-up comedian Cole to preview the goings on.
What kind of babysitter is Charlie?
A very crazy babysitter. An unconventional one, that's for sure.
How does he end up on a date and babysitting at the same time?
He had the date set up before he got the call to babysit—but he wants to look out for Dre. It's actually Andre, Jr. that's like,"You should invite her over." And Charlie tells her that it's his house!
What's with the white outfit?
He thought he'd dress to impress. And in old Charlie fashion, that's the perfect outfit.
How'd he score a girl like Dominique in the first place?
We still don't know. She's from his past—someone he was with for a long time, a long time ago.
What's it like working with Amber Rose?
I've never been so focused in my life. Amber's so gorgeous that you have to keep going to yourself: "Focus. Look straight. Do your lines. Get the hell out of there!"
Do you ever wonder what Charlie's past could've been like?
Amazing! I know it would have been amazing. He's such a nutcase.
What's your favorite thing about Charlie?
How unpredictable he is. You just never know what's going to happen with that guy. And anything he says makes sense in his world. He could be like, "I have a pet elephant at home" and you believe it. He would have a pet elephant at home.
What's it like working with the kid actors on their own?
They always have been and will always be phenomenal. They over-exceed anything that you ever ask from them.
What's up with him and little Diane? They do not like each other.
Oh man, there is something between them that only they know—something that happened along the way during her few years on earth. She ran into Charlie doing something—we'll find out soon what it is.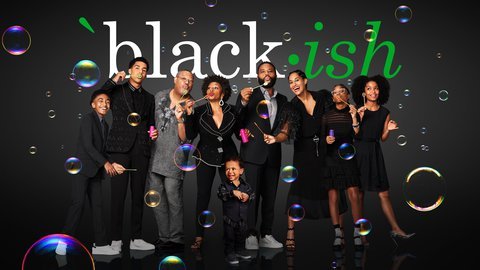 Powered by