'Jim Henson's Turkey Hollow' Stuffs a Thanksgiving Movie Special With Kooky Monsters
Nearly 50 years ago, Jim Henson—the man who gifted us with Kermit the Frog and the Muppets—decided there was a serious dearth of Thanksgiving-themed entertainment in Hollywood. So he and his writing partner, Jerry Juhl, set out to do something about it. In 1968, the pair drafted a treatment for an hourlong special called The Musical Monsters of Turkey Hollow. But for some reason—likely the phenomenal success of Sesame Street—it was never made, and the script was boxed away in the company's archives.
That is, until Lisa Henson, Jim's daughter and CEO of the Jim Henson Company, stumbled upon it. "It was a special project for him, and I actually remember, because I was about 7 or 8, that he still liked the idea for years after that," she recalls.
This week, the feature-length TV movie Jim Henson's Turkey Hollow finally airs on Lifetime. The film follows a divorced dad (Jay Harrington) and his two kids, who travel to visit their kooky great-aunt Cly (Mary Steenburgen) for Thanksgiving in the turkey capital of the Pacific Northwest. When the kids accidentally set a neighbor's rafter of turkeys free, they venture into the forest to repay their debts by searching for a Bigfoot-style monster called the Howling Hoodoo, who has a hefty $10,000 bounty on its head. Along the way, they meet mysterious (and adorable) monsters that aren't what they seem.
"We worked to adapt the original treatment and make it work today," Henson explains. "Though it's set in the present, it has a charming, classic family flavor. The inclusion of puppets as opposed to CG characters really gives it that vintage Henson flavor."
Director Kirk Thatcher, a Jim Henson protégé, also aided in the throwback vibe. "It's been a blessed little project," he says. "Jim and Jerry, their spirits definitely helped this movie come together, even at times when it seemed like it wasn't going to happen. I think we've added to the pantheon of Henson-created holiday specials that people will enjoy watching every year. It's something that I think will last."
Jim Henson's Turkey Hollow, Saturday, Nov. 21 8/7c, Lifetime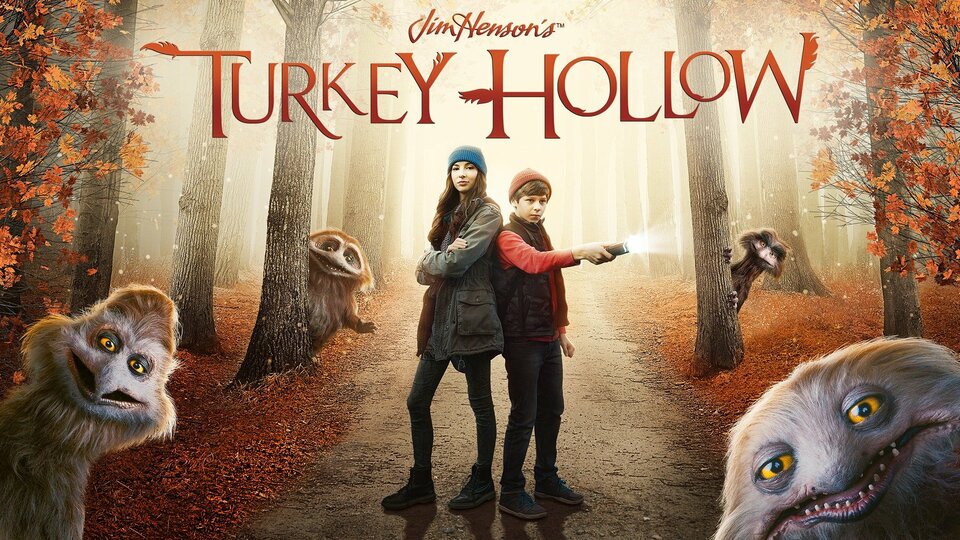 Powered by