5 Reasons to Check Out 'Chicago Med'
Life and death are once more at stake as Dick Wolf's Windy City franchise expands from firefighters and cops to the doctors and nurses at the Gaffney Medical Center, informally known as Chicago Med. Executive producers Diane Frolov and Andrew Schneider, along with Nick Gehlfuss—who continues his Chicago Fire and P.D. role as Dr. Will Halstead—tell us the five things you need to know before you check into Chicago Med.
1. Chicago Med is a major teaching hospital. Expect a full roster of medical personnel—ranging from interns to attendings—all jockeying for power and respect. Among them: chief emergency-department resident Halstead, trauma surgeon Connor Rhodes (Colin Donnell), pediatrics specialist Natalie Manning (Torrey DeVitto), former Navy combat doc Ethan Choi (Brian Tee) and psychiatrist Daniel Charles (Oliver Platt), "who treats ER patients and their doctors," Schneider says.
2. Keeping everyone—and the budgets—in line is Chief Administrator Sharon Goodwin (Law & Order vet S. Epatha Merkerson). But there's more to her than that. "The former longtime nurse," Schneider explains, "gets caught in the bind of balancing patient care with the politics of running a hospital—which are sometimes at odds."
RELATED: Alias' Carl Lumbly Cast as Dr. Goodwin's Wife
3. The trauma center's cutting-edge care can be quite controversial. "As in real life, a lot of ethical questions arise as medical treatment advances, like how far do you go to keep someone alive," Frolov says. "But this is the place to go if you need help."
4. You'll see plenty of your Chicago Fire and P.D. favorites stopping by. And not just in the two crossovers scheduled this season. Each episode will end with "all our characters letting off steam from the chaos of their day at Molly's bar," Gehlfuss says.
5. Love is still the best medicine. Nurse April Sexton (Yaya DaCosta, who has also recurred on Med's sister shows) rekindles a past relationship with Fire's babe magnet Kelly Severide (Taylor Kinney). And "while Will enjoys being single," Gehlfuss teases, "there is a special someone at the hospital. What medicine can't cure, romance can."
Chicago Med, Series premiere, Tuesday, Nov. 17, 9/8c, NBC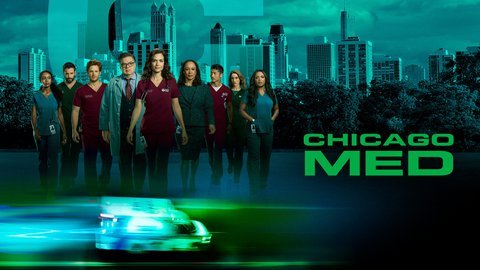 Powered by