What's Worth Watching: 'Flesh and Bone' on Starz for Sunday, November 8
Flesh and Bone, "Bulling Through" (Sunday, Nov. 8, 8/7c, Starz)
Surely you didn't expect a ballet drama calling itself Flesh and Bone to be the Glee of dance. Sounds more like a pas de doom. And it's true that glee is in very short supply, even during transcendent moments of terpsichorean genius, in a psychologically draining exercise whose artistry can be exhilarating when it isn't being overwhelmed by overwritten, overwrought melodrama.
The best parts of this grueling eight-part limited series (available for binge-watching On Demand or on the Starz app) are when everyone's on their toes. Beyond some thrilling displays of classic and modern choreography (by Ethan Stiefel), there's grim and compelling authenticity in the bloodied feet, the chronic hunger, the backbiting envy and bitchy insecurity as well as the desperate need to create art among a corps that's rattled by the sudden arrival of a new prima in their midst.
As the fictional American Ballet Company's ingénue protégée Claire Robbins, Sarah Hay is a lovely, lonely waif in the city, a delicate and damaged but gifted woman-child muse for flamboyantly arrogant artistic director Paul Grayson (Ben Daniels). He sees a star in Claire, but also a wounded Bambi. "What is your malfunction?" he demands to know. But she's not telling. For good reason.
Claire's scandalous backstory of personal baggage at times threatens to make Black Swan look like a Disney cartoon in comparison. And as she witnesses dance's darker side in venues as varied as a Russian sex club and a swank fund-raising gala, you almost can't blame her for sleeping covered in a comfort blanket of well-read children's books. (The Velveteen Rabbit takes on special symbolic importance as Claire declares her desire "to be loved enough to become real.")
Some fine supporting work elevates clichés like the fading diva who turns to drugs (Irina Dvorovenko), the snarky sexpot roommate with her own tragic agenda (Emily Tyra), the sullen soldier brother who cares for Claire perhaps too much (Josh Helman), and the poor little rich bitch (Raychel Diane Weiner). Daniels is in especially good form as the capriciously cruel Svengali, who snaps at Claire, "I am everything to you—except your mother. Because she will still love you if you fail." (If he only knew.) But nothing can salvage the show's pretentious Achilles' heel: a homeless mad prophet named Romeo (Justified's Damon Herriman) who fancies himself Claire's protector while portentously ranting "Blood is in the water."
Too bad that whenever Flesh and Bone shifts its focus from dance, it risks becoming flat-footed. But when it's en pointe, it's entrancing.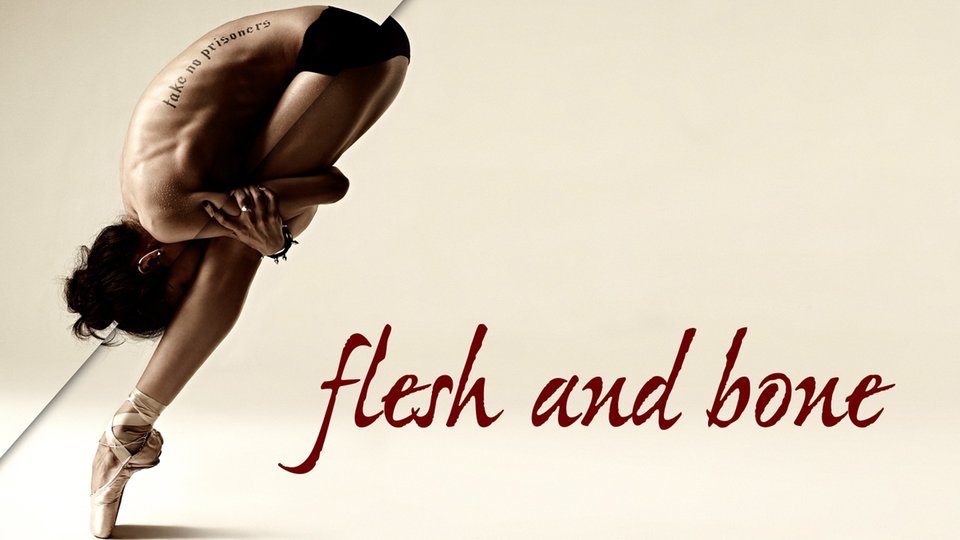 Powered by