First Look: Jay Leno Guest Stars with Pal Tim Allen on 'Last Man Standing'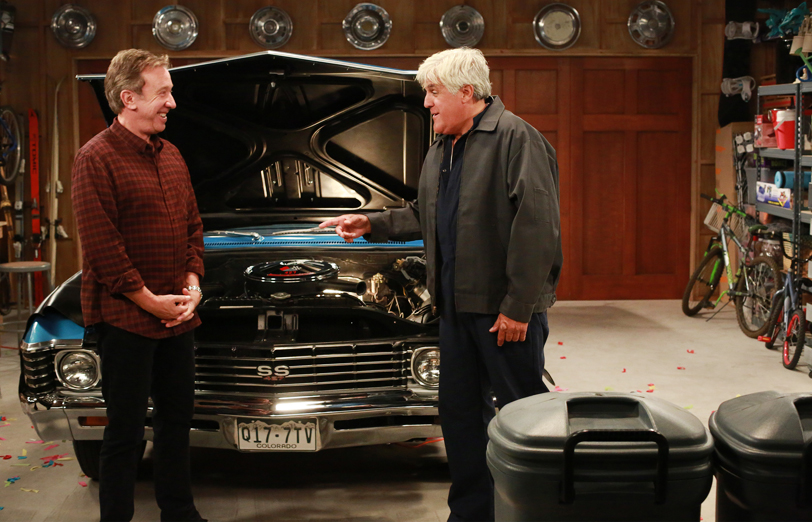 Fresh off the successful launch of his new CNBC car show, Jay Leno is now tackling the sitcom world.
Leno is set to guest star on pal Tim Allen's ABC comedy Last Man Standing, and we've got the first look photo (above). In the episode, Vanessa (Nancy Travis) is looking to buy a car as a gift for her husband (Allen). Leno plays "Joe," a car aficionado who tries to sell Vanessa the vehicle.
In real life, Allen, like Leno, is a car collector.
The Last Man Standing role is a rare fictional character for Leno – although "Joe's" love of cars is obviously based on Leno's passion. In most of his film and TV scripted appearances, Leno generally stars as himself.
Leno's episode will air on Friday, Oct. 23 at 8/7c. Last Man Standing, which hits its 100th episode this year, airs another original episode tonight, "Ping-pong."
Meanwhile, CNBC's Jay Leno's Garage premiered this week to a solid 916,000 viewers, making it the network's most-watched original series telecast in its history