What's Worth Watching: Jane the Virgin on The CW for Monday, October 19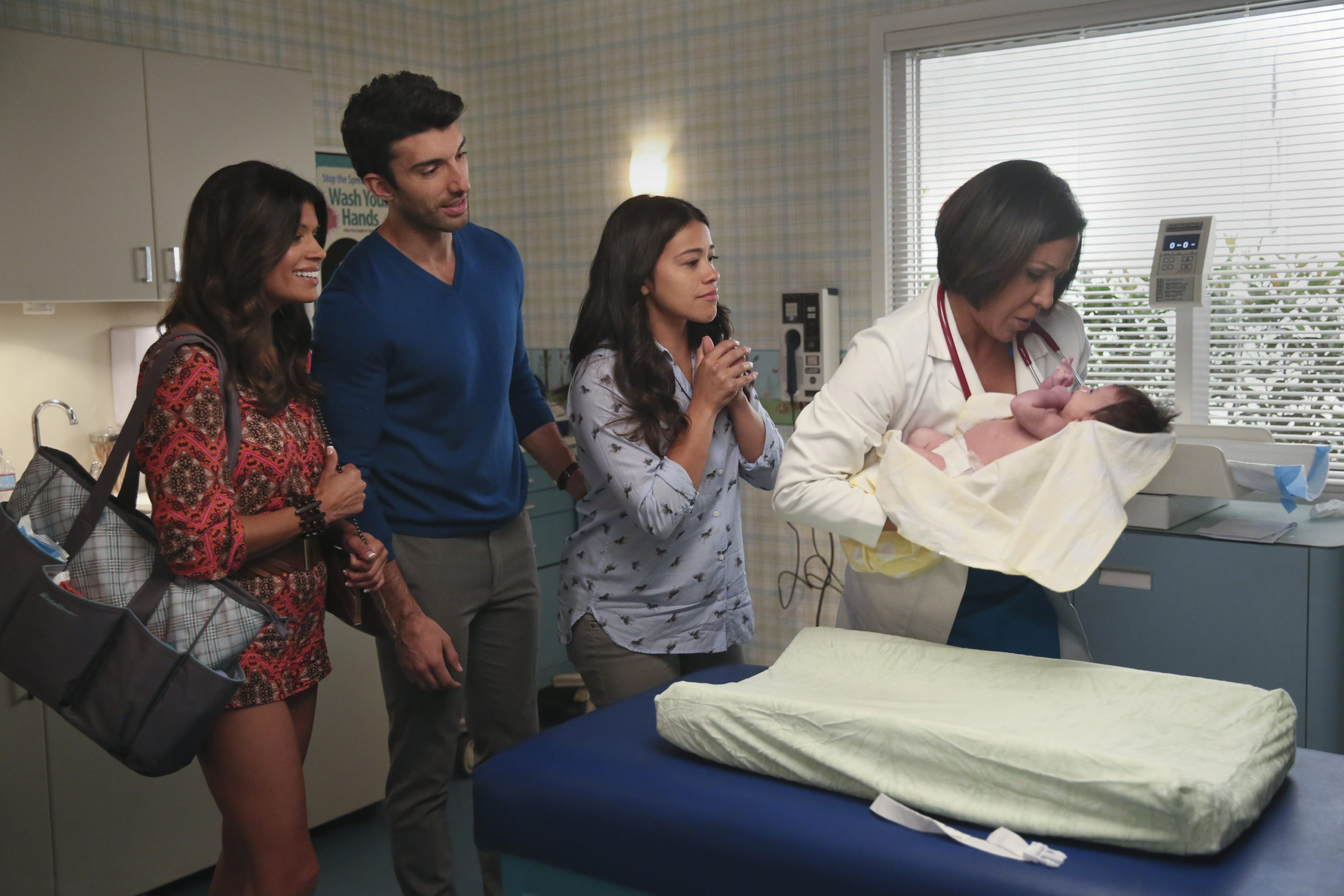 Patrick Wymore/The CW
Jane The Virgin -- "Chapter Twenty-Three" -- Image Number: JAV201c_0036.jpg -- Pictured (L-R): Andrea Navedo as Xo, Justin Baldoni as Rafael and Gina Rodriguez as Jane -- Photo: Patrick Wymore/The CW -- © 2015 The CW Network, LLC. All rights reserved.
Jane the Virgin, "Chapter Twenty-Four" (Monday, Oct. 19, 8/7c, the CW)
Things are already percolating on the second season of the delightful Jane the Virgin, especially concerning the tangled triangle of Jane (Gina Rodriguez), her newborn's baby daddy Rafael (Justin Baldoni) and still-smitten former fiancé Michael (Brett Dier). While Jane is too busy single-mothering to take a shower for days on end, her adorable rival love interests hover and dote, prompting Jane's amused mom Xo (Andrea Navedo) to note, "It's like an episode of The Bachelorette out there." (Complete with flashbacks which, in my opinion, keep tipping the balance toward Michael.)
Cue a fantasy Bachelorette version of Jane, who comments on the romantic action in "confessional" testimonials the likes of which her devout grandmother Alba (Ivonne Coli) would never approve. Meanwhile—because on Jane there's always a "meanwhile," announced with glee by the hilarious unseen narrator—Rafael and his scheming former fiancée Petra (Yael Grobglas) deal with new business and personal issues at the hotel. Petra's in a real pickle, being blackmailed by Rafael's assistant for having stolen her ex's last sperm sample, and anxiously awaiting the results of her self-induced insemination by turkey baster.
Clearly, the new season is hardly lacking in outrageousness. So much so that, at one turn of the wacky plot, the narrator can't contain himself: "You know what? This is too good!" he exults. "I gotta see it again, instant-replay style, in slo-mo." Savoring Jane the Virgin is one of TV's true pleasures. And while you're cuing up Jane on Mondays, you might consider checking out Crazy Ex-Girlfriend (8/7c), which is just as blissfully enjoyable.