'I Am Cait' Is Getting a Second Season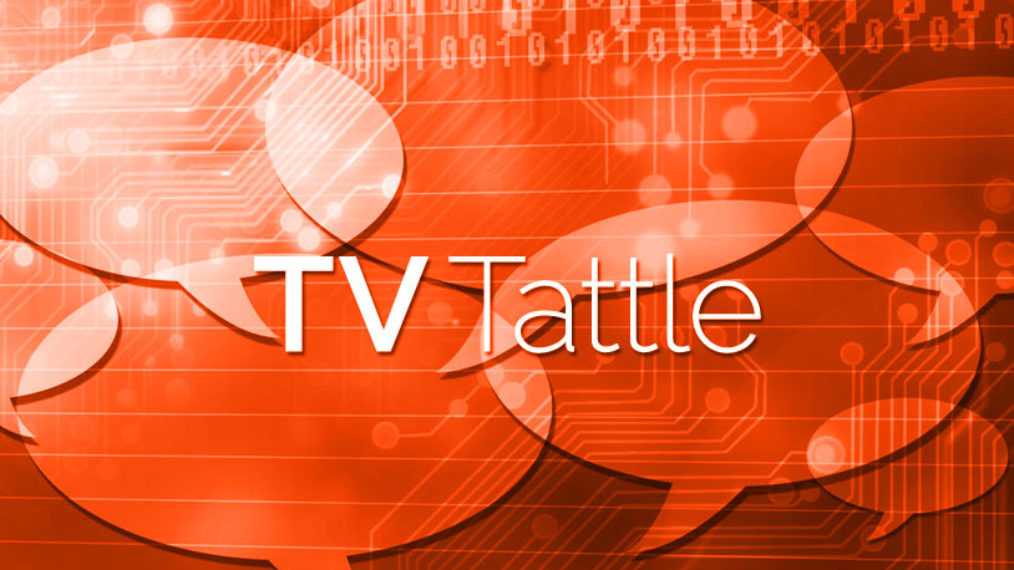 According to Buzzfeed News, E! is ordering a second season of the Caitlyn Jenner reality show despite disappointing ratings. While an E! spokesperson says nothing's official, the new season is expected to premiere in March.
"It wasn't perfect, but it was a good show," says Willa Paskin. "Samberg's monologue may not have played great in the room, but was funny, sharp and goofy, like Samberg. (See, in particular, his joke that Arnold Schwarzenegger should really host To Catch a Predator.) As Bob Odenkirk joked in the pre-taped bit, being an Emmy host requires Samberg to 'get out there and tell some culturally relevant but not too edgy jokes.' But Samberg slowly worked his way up to some edge, starting by picking on books—'suck it books'—before turning to race and diversity, an arc that ultimately mirrored the shape of the evening, which climaxed with Viola Davis's powerful speech on the same subject." PLUS: Samberg showed how to host an awards show, but it really did look like Samberg bombed in the room, Samberg seemed miscast for the role, Samberg rolled through the show with a minimum of friction and a great deal of fun, Game of Thrones' victory was sort of a karmic balancing, Game of Thrones makes history by picking up the most-ever Emmys in one year, watch Samberg's Peak TV opening, what exactly does a Game of Thrones win mean?, the Emmys gave a middle finger to spoiler culture, the biggest snubs and surprises (besides Amy Poehler), did new Emmy rules give Game of Thrones a boost?, HBO was given a heads up that Samberg would give out his HBO Now log in, Veep breaks Modern Family's five-year Emmy streak, Matt LeBlanc flips off Jimmy Kimmel, why couldn't Mad Men's women win awards, the best part of Viola Davis' victory was her powerful speech, why Jon Hamm climbed on stage, and how Tracy Morgan's surprise stayed a secret.
"Sh*t," tweeted Charlie Brooker. "Turns out Black Mirror is a documentary series." Brooker was responding to an allegation yesterday that British Prime Minister David Cameron put his penis in a dead pig's mouth when he was a student at Oxford. In one Black Mirror episode, the prime minister is forced to have sex with a live pig to save the life of a kidnapped Royal. "Just to clear it up: nope, I'd never heard anything about Cameron and a pig when coming up with that story. So this weirds me out," tweeted Brooker.
The Game of Thrones star said on the Emmy red carpet that the recent Belgian interview given by Kit Harington hinting that Jon Snow is still alive is totally false.
The band, which won two Emmys this year for their HBO series Foo Fighters: Sonic Highways, was booked to perform and then canceled, according to Grohl.
"If I had known what retirement was like," Stewart said backstage after another Emmy win, "I would probably have done it earlier. You can do anything during the day [when you're retired] . . . you can get a smoothie."
She'll recur as Eli Gold's love interest, Alan Cumming revealed at the Emmys.
Killam will take over The Donald role when Season 41 kicks off next month. There was speculation of having Hammond resume playing Trump since he's the show's announcer and since he already portrays Bill Clinton. PLUS: Lorne Michaels on Trump: "We have to share him with every other late night show."
"Feel free to stop by anytime," the Netflix show's Twitter account tweeted to Prime Minister Malcolm Turnbull, along with footage of Frank Underwood on his rowing machine. Turnbull was asked about the tweet on Australian TV, and said: "I've got nothing in common with Frank Underwood other than that we both use a rowing machine."
The Brothers & Sisters alum's character is being kept under wraps.
The E! series returns in November.
The Girls star and daughter of Brian Williams tied the knot with College Humor co-founder Ricky Van Veen over the weekend.
Larson, 87, blamed the 1950s Superman TV series with typecasting him, which led him to new careers as a librettist, playwright and producer.