'Days's Christopher Sean Returns to 'Hawaii Five-0' as the New Big Bad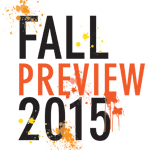 When Days of Our Lives' Christopher Sean flew to Hawaii to play Chin Ho Kelly's (Daniel Dae Kim) jailed brother-in-law, Gabriel, in 2013, it was just for a single episode. But they kept pulling him back in. Now that Gabriel's free and determined to rebuild his criminal empire, Sean is returning once more—for a full season arc as Hawaii Five-0's top baddie.
Are Gabriel's motives personal, or is he strictly business?
He's all business. He's coming from a successful cartel past where he was doing very, very well for himself. Getting away with murder, as they say! He's definitely the meanest, most animalistic guy I've ever played. But the man is also cool, collected and always in control, like Marlon Brando in The Godfather.
RELATED: Visit Our Fall Preview Page to Check Out New and Returning Shows
What is Gabriel's first big move?
Kono [Grace Park] and Adam [Ian Anthony Dale], who got married in the finale, are enjoying a perfect honeymoon, as they should be, when they're violently interrupted by an angry and very calculating Gabriel. He's always got a plan.
The character you play on Days is a nice guy. How have those fans reacted to evil Gabriel?
They love it. Days fans are superfanatics. They're amazing. They are so supportive that they started a Facebook page for new Hawaii Five-0 fans.
Hawaii Five-0, Returns Friday, Sept. 25, 9/8c, CBS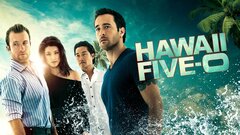 Powered by