Amanda Seyfried Is Headed to 'Twin Peaks'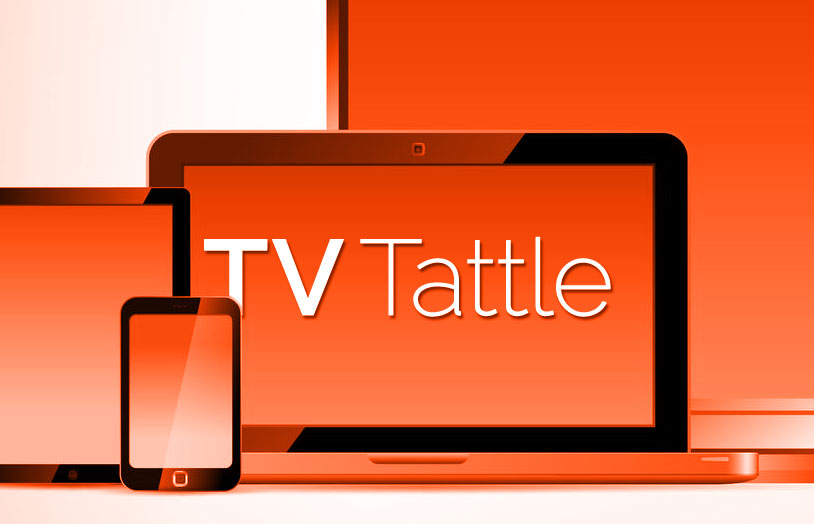 The Veronica Mars and Big Love alum will have a big role on the Twin Peaks revival, but her character is being kept under wraps.
The Mad Men alum, who has gone 0 for 7 in the lead actor category, has two more chances to win an Emmy on Sunday (as lead actor and as a producer on Mad Men). Hamm has already lost an Emmy this year for guest role on Unbreakable Kimmy Schmidt. PLUS: Here are all the conspiracy theories on why Hamm keeps losing.
Party City, Snuggle and McCormick spices have joined Johnson & Johnson and Eggland's Best in pulling their ads. In a Facebook posting, McCormick said: "Like you, we also value and admire nurses, so we have paused advertising on the daytime television show."
H.G. Wells' 1896 sci-fi novel is set to become a TV series, titled Moreau, from Sleepy Hollow co-creator Philip Iscove.
The Icelandic folk-rock group will become the second band from Iceland to appear on the HBO series, following Sigur Rós.
The Lifetime movie highlights key Melrose storylines, on and off screen.
Wayans is set to star in a semi-autobiographical comedy about an "inappropriate but loving father."
The Lonely Island and Comedy Bang Bang! crews will be at the Emmys Sunday night, with Scott Aukerman helming the writing staff. "I'll be curious to see how it goes," says Samberg. "I've watched a ton of old Emmys and seen how things have played and what I liked. The fear with me and Comedy Bang! Bang! is that it's going to be too winky or too alt, but I think we're going to strike a good balance. I'm not going to go out of my way to alienate anyone. We want it to be for everybody." PLUS: This year's Emmys can make history 8 different ways, Samberg will avoid his reviews, and Samberg says: "Karmically, I'm about to host a thing and asking a million people to do cameos — I should probably pay it forward, as we all do say."
"I don't know how it's going to hit me," says host Don Francisco, AKA Mario Kreutzberger. "I don't think I'll cry." Longtime fan Marta Aldana Cabrera echoes many when she says "I don't know what I'm going to do on Saturday nights anymore," adding: "It's a tragedy."
Gavin Polone, producer of Curb Your Enthusiasm and Gilmore Girls and Conan O'Brien's manager, says as the number of shows have grown, the talent pool has remained the same. That's why you'll see many sophomore slumps. Shows with talented writing staffs will lose some of that talent in Year 2. PLUS: Peak TV has led to Glut TV, and Peak TV has meant overstuffed and underdeveloped shows.
In Ariana Grande's case, she ended up on Scream Queens because she was obsessed with American Horror Story.
Knight Rider, Moonlighting and Cagney and Lacey should also get the Hart to Hart reboot treatment.
Jen Euston, the casting director for Orange is the New Black and Unbreakable Kimmy Schmidt, says: "Netflix gives chances to the weird kids. The special and the interesting ones …Netflix takes risks. And they're paying off."
The social conservative group is shocked how adult the new ABC comedy's adult content.
Here's revisiting the pilot, which aired 10 years ago Saturday, on Sept. 19, 2005.
The first season will be available starting Sept. 18.
The p.c. police episode sounded like old people dismissing "kids today."
John Stamos: "I feel better than I've felt in a decade"
The Grandfathered and Fuller House star talks about his "rough year" after his mom died, and his arrest for DUI in a Details magazine interview.
Both daily fantasy sports sites probably kept your favorite TV channels alive with the $150 million they spent in advertising (on TV and the web).
They're both frantic, desperate and a little sociopathic.
But he wouldn't reveal who from Tucson will be on Season 2.
"This time around," says Charlie Jane Anders, "right out of the gate, (Steven) Moffat pulls from Doctor Who's back catalog with more alacrity than ever before. The first episode, airing tomorrow night, is front-loaded with lots of cameos and shout-outs from throughout the history of Who. Tons of characters just turn up, and you're supposed to know who they all are." PLUS: Every Doctor Who story ranked from best to worst, who can replace Clara Oswald?, and explaining Doctor Who.
"We know that community have been big supporters of the show and we would love to be able to tell a love story that reflects that," says exec producer Edward Kitsis.
James Michael Tyler, who played the Friends coffee shop manager, is helping kick off Britain's FriendsFest.
Check out new promos from Noah perspective and Allison's perspective.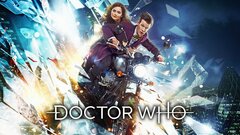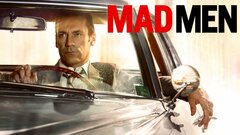 Mad Men
where to stream