The Trinity Arrives to Make Life Suck for 'The Originals'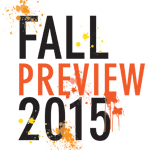 The Trinity has come to New Orleans, but this trio is definitely not offering redemption. Lucien (Andrew Lees), Aurora (Rebecca Breeds) and Tristan (Oliver Ackland) are the first vampires ever turned by the Mikaelsons—Elijah (Daniel Gillies), Klaus (Joseph Morgan) and Rebekah (Claire Holt)—and they arrive in the Big Easy with potentially murderous intentions. Plus, each of the three rivals has legions of followers.
"Their presence leads to interesting alliances, unexpected betrayals and lots of mysterious machinations," executive producer Michael Narducci reveals.
RELATED: Check Out New and Returning Shows
First among them, Lucien's move to convince his maker, Klaus, that he needs Lucien on his side to protect him from enemies in the vampire community. Klaus may want to consider this partnership. After all, who else would stand with the most hated vampire-wolf hybrid in the French Quarter? His onetime protégé Marcel (Charles Michael Davis) is recruiting his own army; his hybrid baby momma, Hayley (Phoebe Tonkin), resents him for helping turn her into a wolf; and teen witch Davina (Danielle Campbell) leads a coven that despises vamps. That leaves Elijah. His big brother most definitely hasn't forgiven Klaus for his many sins, most of all keeping Hayley away from her baby daughter, Hope. We'll find out soon enough just how deep his anger goes. "Klaus is trying to make amends with Elijah," Narducci says. "But he's not having it."
[jwplatform t8YEo0CD]
The Originals, Returns Thursday, Oct. 8, 9/8c, The CW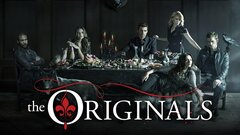 Powered by