Red's Broke! How 'The Blacklist' Will Get James Spader's Mastermind Back on Track
Red's in the red! Last season's Blacklist finale saw its master criminal Red Reddington (James Spader) lose his entire fortune. (Pro tip: If you're going to shoot a really close friend who knows all your secrets, make sure she stays dead.) Without his big bucks, Red doesn't see any point anymore in helping the FBI, who have relied on his financial assets to track down bad guys. "Season 5 is sort of a clean slate," says executive producer Jon Bokenkamp. He gives us some intel.
1. Red is not exactly distraught over losing his money.
The former tycoon is pretty content lounging by a seedy motel pool. "The FBI task force is frustrated trying to motivate Red to work with them again," Bokenkamp reveals. "But Red's enjoying his downtime! He's a bit carefree and slightly unhinged, because now he really has nothing to lose."
See Also
Red Reddington's life is slipping away after being poisoned by a 'Lister' known as the Apothecary on Thursday night's episode of NBC's 'The Blacklist.'
2. But rebuilding his empire will be a big part of the season.
It's not just his billions he'll need to get back. "Everyone in Red's employ has betrayed him, so he has to create a new family," says Bokenkamp. The Sopranos' Aida Turturro plays a possible new ally.
3. DNA proves Red is Liz's pop!
The biggest mystery since the show began is solved. FBI agent Elizabeth Keen (Megan Boone) is Red's biological daughter. "Her reaction is mixed," Bokenkamp says. "She's terrified about how much she's like him."
The Blacklist, Returns Sept. 27, 8/7c, NBC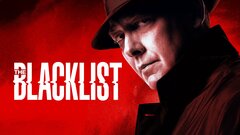 Powered by