'The Vampire Diaries': Paul Wesley Bites Into What's Happening on Season 7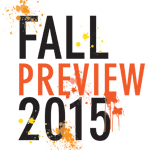 The Mystic Falls family has been shrinking for years. But last season was a gusher of goodbyes. Vampire hunter Jeremy Gilbert (Steven R. McQueen), Sheriff Forbes (Marguerite McIntyre), werewolf Tyler Lockwood (Michael Trevino) and pregnant bride Jo Laughlin (Jodi Lyn O'Keefe), among others, all bid farewell.
And finally, due to the exit of Vampire Diaries' leading lady, Nina Dobrev, Elena Gilbert—the one-time love of brothers Damon (Ian Somerhalder) and Stefan Salvatore (Paul Wesley)—was placed into a deathlike sleep.
The town clearly needs some fresh blood, and when Season 7 premieres, the Heretics, the scary supernatural family led by Lily Salvatore (Annie Wersching), are more than ready to do their bit. Wesley dishes on the mysterious motley crew, the show's time jump and where things stand with new flame Caroline (Candice Accola).
With Nina gone, does this season feel like a reboot?
Yes and no. Elena's still a very big part of the story. Her body's in danger in the first few episodes, and Damon is doing everything he can to make sure it stays safe if and when she wakes up. We all had imagined this complete reboot where Elena was gone, but she's talked about so much! [Laughs]
What's Stefan doing while Damon's fighting off body snatchers?
Stefan is focused on Caroline and protecting the town from the Heretics.
Are Stefan and Caroline just friends when the season opens?
They are, but it's very awkward [after he professed his feelings at the end of last season]. But as this season progresses, their romance progresses.
RELATED: Paul Wesley and Candice Accola on the Future of Steroline
What do the Heretics want?
They seem to want to live in peace, but a chain of events leads them to begin killing innocent people.
They're vampire witches. What does that mean exactly?
They not only have vampire strength but can cast spells. They're such a potent force that they move into the Salvatore mansion and kick Damon and Stefan out. Lily is a terrible mom!
In the teaser for the first episode, Mystic Falls is in ruins. How far ahead is that, and is Lily's clan responsible?
The season premiere opens before the town is destroyed. The episode goes back three years, so by the end of it, you'll understand what happened. Each episode will jump back and forth.
RELATED: Check Out New and Returning Fall Shows
What's in Stefan's future?
He's bleeding and someone's chasing him—and he's burning his possessions, including his Porsche!
Are there any new characters who will be important to Stefan?
A vampire named Julian [Todd Lasance], who's the guy Lily fell for after she became a vampire. We'll discover that he altered the direction of Stefan's life significantly. We'll also learn about the girl with whom Stefan had his first big romantic experience before Katherine [also played by Dobrev].
Is Julian a bad guy?
Well, he does something that is absolutely awful, even for The Vampire Diaries!
[jwplatform gQN8RHtd]
The Vampire Diaries, returns Thursday, Oct. 8, 8/7c, The CW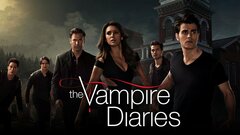 Powered by