HBO's 'Project Greenlight' Reveals why Hollywood Still has a Diversity Problem On the season premiere, Matt Damon awkwardly explained diversity to a top black producer. "When you're talking about diversity, you do it in the casting of the film, not the casting of the show," Damon said, arguing that the Project Greenlight competition shouldn't take diversity into consideration. That comment resulted in a Twitter backlash against Damon.
PewDiePie, who's real name is Felix Kjellberg, is set to use his 40 million subscribers to launch a TV show. "I can't really say too much of what I'm doing here," he said in a video posted from L.A. "People are worried it's gonna leak into the media too soon. This vlog might ruin it."
The infamous Vanity Fair late-night photo featured 10 men, six of whom who started in their current jobs in the past two years. That's six men hired "amid a resounding demand for a female host," as Kevin Fallon points out. "Each time a woman is passed over, the disappointment cuts deeper. The outrage is louder," says Fallon. "At an age when representation, visibility, and access in entertainment have become not just a goal, but a veritable cultural mandate, it's starting to seem to those people that there may never be a woman in a prominent position in late-night. And they may be right." PLUS: Trevor Noah reacts to Vanity Fair cover by saying women are currently more powerful than men in comedy.
The Season 19 premiere is titled Stunning and Brave.
Martin's New Mexico theater Jean Cocteau Cinema will host Burlesque is Coming: A Tribute to the Works of George R.R. Martin.
The weakest part of Colbert's Late Show is his interviewing style, even with Vice President Joe Biden, says Alyssa Rosenberg. She thinks his newfound niceness is to blame: "I appreciate Colbert's attempts to emphasize niceness and sincerity as he moves away from his aggressive moron persona. Niceness, though, takes as much calibration as meanness, and this challenge has manifested particularly starkly in Colbert's early interviews." PLUS: Inside a Late Show taping, delving into Colbert's opening credits, and why Republicans suddenly love Colbert.
Howard also says in a new Rolling Stone profile that Lucious Lyon may be his last role. PLUS: Rafael de la Fuente is set to return.
Exec producer Julie Plec says if Game of Thrones can live without Ned Stark, than Vampire Diaries can do the same without Elena Gilbert.
Two of seven Outstanding Comedy Series this year Emmy nominees were created by women (Unbreakable Kimmy Schmidt and Transparent). Yet as Nell Scovell points out, 25 years ago, in 1990, three out of the five comedy nominees were created by women (The Golden Girls, Murphy Brown and Designing Women).
The Homeland star will be honored during a Hollywood Blvd. ceremony on Sept. 24. PLUS: Danes goes behind the scenes of Season 5.
Dr. Phil presented ET with a clip of Brendon's sudden exit. "We're done," Brendon says. "I'm not doing this."
Thank You for Being a Friend was "just this little throwaway thing" written in 1978. PLUS: Ranking every Golden Girls episode.
The FXX comedy returns in January.
The Vampire Diaries creator will next tackle Karl Alexander's 1979 novel Time After Time.
NASA TV UHD, debuting in November, will broadcast ultra HD images from space.
Both shows focused on close-ups and point-of-view shots.
"I thought I was ready to discuss with the world why I took a leave of absence from The Talk, but on reflection, I feel that I'm not ready or strong enough right now," Osbourne wrote on Facebook, promising to tell her story at a later date.
The 1985-set country club comedy stars Jennifer Grey, Richard Kind, Paul Reiser and Seth Meyers' brother.
Whedon revealed the Easter egg in his director's commentary.
Check out her "blunt, Cabaret-style bob."
She'll play Billy Bob Thornton's client on the David E. Kelley legal drama.
The Real Housewives of Beverly Hills star reached a plea deal that will also have her attend a full year of Alcoholics Anonymous.
"Few lives can sustain a two-hour documentary, but with Walt Disney, four doesn't seem nearly enough," says Brian Lowry. "Filmmaker Sarah Colt paints a portrait that's far more complex than the avuncular presence people came to know — or feel like they did — hosting those Sunday-night TV introductions for The Wonderful World of Disney."
The @midnight host and Nerdist honcho is set to marry Patty Hearst's daughter.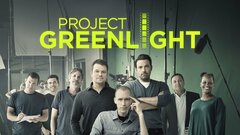 Powered by