On 'NCIS: Los Angeles' Truths and Team Trust Will Be Tested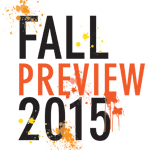 G. Callen (Chris O'Donnell) is going rogue when NCIS: Los Angeles returns for Season 7. He grows so obsessed with a case that he heads off on his own to solve it. This forces boss Hetty (Linda Hunt) to task Callen's crew with shutting him down. "Hetty's nurtured Callen from youth and has come to see herself as sort of a mother to him," says executive producer Shane Brennan, "but that relationship is really tested." This storyline will resurface later in the season, when it dovetails into Callen's search for the truth about his dead dad, who viewers learned in May's finale is actually alive.
"What we love doing on this show is answering one particular question," Brennan says, "then posing six more." Case in point: the LAPD investigation into Agent Deeks (Eric Christian Olsen), which was briefly teased last year. It will resolve itself by midseason—but it will have lasting effects on Deeks and his lover/partner, Kensi (Daniela Ruah). "It's going to be a gut-wrenching journey for them," Brennan warns.
RELATED: Visit Our Fall Preview Page to Check Out New and Returning Shows
But there is some good news: This season also features a character fans have been dying to meet, Brennan promises. Plus, there's the visit from Michael Weatherly's Tony DiNozzo in October's crossover with NCIS. "You get to see him hitting on Kensi," Brennan says. "It's so much fun."
NCIS: Los Angeles, returns Monday, Sept. 21, 10/9c, CBS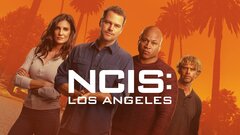 Powered by