Stephen Colbert Experiences his First Protester Disruption While Chatting with Uber's CEO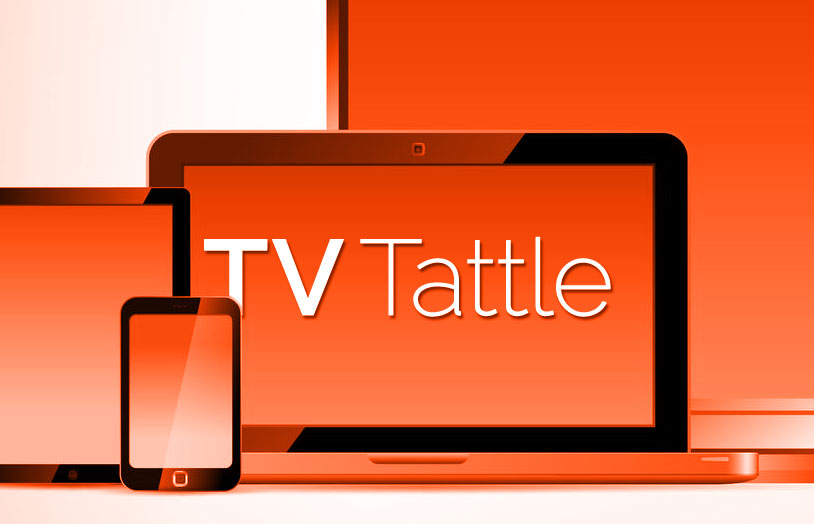 During today's Late Show taping, Colbert was interviewing Uber CEO Travis Kalanick when an audience member stood up and chanted that Uber was "ruining" the New York City taxi industry, according to BuzzFeed News reporter Rachel Zarrell. No word yet if the protest will be edited out of tonight's show. PLUS: Boycott Israel advocates are dismayed over Colbert's Hummus ad.
The vice president talked at length about the death of his son Beau. He was of course also asked about running for president. Biden's response: "I think you should run for president and I'll be your vice president."
That's according to Splitsider, which points out that Colbert had recently written in Glamour magazine, "I'm here for you, and that means I'm going to do my best to create a Late Show that not only appeals to women but also celebrates their voices."
The 30-second promo promises the "twisty crazy goodness" you've craved is "handled."
The picture was taken to promote their three-part crossover event.
It's titled "The Word."
The premiere episode, titled My Struggled, will be screened on Oct. 10, along with a panel with Chris Carter and David Duchovny.
Thanks to the Comedy Central show, Portman now realizes how much the 2004 film she made with Zach Braff is loathed.
She'll star in the Washington, D.C. comic-horror comedy from The Good Wife creators.
First place goes to History of Rap, Part 3.
"We are the 9,261, we are spared," a church group chants in the new trailer.
Stephen "tWitch" Boss helped Clinton perform the dance in her pantsuit. PLUS: Bill Clinton tweets that his wife "looks good w her Whip skills, but needs work w her NaeNae."
It's been 10 years since her and ex-husband Nick Lachey's reality show went off the air.
Betty's husband will play Felicity Huffman's love interest on the ABC series.
Rob Reiner says that the movie business is losing its most creative people to television. "All those adult dramas — Breaking Bad, The Wire, House of Cards — all of those really high-quality TV shows, they're doing those things studios are no longer doing. Most of the people who are writers, directors, actors, got into this because we like to create," he says. "We're creative people, and that's what we like to do. If there's no outlet for that, we have to go to indie financing or TV."
The Step Up star will perform a duet with Team Stage captain Travis Wall.
A new video focuses on the pure CGI scenes and landscapes from this past season. PLUS: Here's a possible Jon Snow spoiler, and watch a cockatiel sing the GoT theme.
Featuring scary new villains.
The proposed series would focus on second-generation Africans living in the United States, who specialize in returning stolen items back to Africa.
In her new book Why Not Me?, Kaling revealed the romance in a chapter titled, "One of the President's Men." PLUS: Kal Penn says no, it wasn't him, prompting Kaling to tweet: "stop lying. Don't deny our love."
"Seek out their best material from four or five years ago, and it won't show any signs of age," says Matt Zoller Seitz. He adds: "Key and Peele's real legacy may turn out to be one of sheer craft. They and their co-writers were masters at devising sketches that were simultaneously about two or three things without relinquishing the simple pleasures of comedic character-building and storytelling."
Unlike most romcoms, says David Sims, the FXX comedy "follows two uninhibited souls grappling with the realization that they might prefer monogamy—without declaring one more enlightened than the other."
After a brief six-episode season, the NBC comedy has proven to be in the league of All in the Family. PLUS: Carmichael reenergized the Very Special Episode.
Ferguson and Seth Meyers talked talk shows in an after-Late Night taping chat.
Why is Lady Edith smiling?
A Friends fan has created Dead Friends.
With multiple shocking twists!
It's a girl for the Brothers and Sisters alum and Banshee star.