What's On: 'Face Off' Crowns a Winner, Then Spins Off With 'Game Face,' and Sibling Intrigue on 'Unabomber'
Face Off (9/8c, Syfy): I just love that a show this geeky is so successful. The 12th season ends with the Final Three getting a second chance to perfect their "Journey Into Fear" haunted-house creations after last week's test run, while also creating a fourth character intended to spook customers while standing in line to get into the funhouse of fear. Laughter goes hand in hand with terror as the contestants, their teams and the judges watch on monitors as visitors react with screams at the monsters on parade.
The finale is followed by the launch of a spinoff, Game Face (10/9c), which is also good nerdy fun, although I do worry that overexposure of this franchise could be harmful in the long run. The new competition brings back four fan favorites each week from past seasons (including, in the opener, one from the season just concluded) to compete in three rounds with very limited time to complete their make-ups. One is eliminated after each challenge, leaving two to battle it out for a $10,000 cash prize. In the first episode, they're given prosthetic ears and then spooky locations for inspiration, with the final round a cyborg challenge, where they're tasked to use electronic parts and gizmos to complete a Borg-like makeup. The best part is watching the judges, including Oscar winners Ve Neill and Rick Baker, provide running commentary as they watch the contestants at work, swapping trade talk about their own experiences. I'm happy to report that the winners of both Face Off and the first episode of Game Face were my picks as well.
Manhunt: Unabomber (Discovery, 10/9c): Mark Duplass guest-stars in the latest gripping episode as David Kaczynski, who begins to suspect his brother Ted (Paul Bettany) is the dreaded Unabomber after reading his published manifesto. David hopes to be able to protect his older and admittedly oddball sibling, but once he gets on the radar of an increasingly obsessed Agent Fitzgerald (Sam Worthington), there's no stopping the profiler from going after his elusive prey.
Inside Tuesday TV: Yet another retrospective of the revered Princess of Wales, this time on PBS, with Diana—Her Story (8/7c, check local listings at pbs.org). This special includes rare video from her 1992 sessions with speech coach Peter Settelen, who was hired to help improve the beleaguered royal's public speaking as part of an image makeover during a time of personal crisis. … With Smurf (Ellen Barkin) now in jail on TNT's Animal Kingdom (9/8c), it's Baz's (Scott Speedman) turn to take charge, though his brothers may not agree. … HBO's Real Sports With Bryant Gumbel (11/10c) features the host's interview with DeMaurice Smith, executive director of the NFL's embattled Players Association.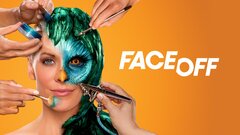 Powered by