Kurt Sutter is Developing a 'Sons of Anarchy' Mayans Spinoff According to The Hollywood Reporter, "it's still early in the development process," but the Sons of Anarchy spinoff would be made for FX, focusing on the Mayans Motorcycle Club.
The NYPD's deputy commissioner for counterterrorism said this morning: "While there is no indication of any threat to media outlets beyond this incident, we have provided an additional layer of security until we have a fuller understanding of the motive behind the Virginia incident."
Don't call it vampirism, says Ryan Murphy. "I prefer the term 'ancient blood virus,'" Murphy tells EW in its Gaga cover story. "It's really a form of hemophilia, in a way." PLUS: How Hotel is connected to Season 1.
The disgraced former Food Network star and the Queen of Funk will compete on Season 21.
He'll co-star in the Fox reimagining of the 1980 John Travolta-Debra Winger movie as a honky tonk bar owner.
It's been six years since Kanye West interrupted Swift's VMAs speech.
Watch as she moves Conan to tears by manscaping his eyebrows.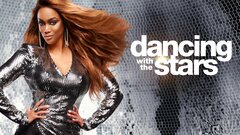 Powered by