What's Worth Watching: 'Difficult People' on Hulu and 'Mr. Robot' on USA for Wednesday, September 2
Difficult People, "Even Later" (Wednesday, Sept. 2, Hulu)
Mr. Robot, "zero-day.avi" (Wednesday, Sept. 2, 10/9c, USA Network)
Anyone in my business who's had writer's block knows it's one of the least funny conditions imaginable. Unless you're Billy and Julie (as in Eichner and Klausner), the incorrigible Tweedledee and Tweedle-Oh-No-They-Didn't matched pair of misanthropes whose misadventures on the fringes of show biz in Difficult People have been the summer's hilarious high point. In the new episode streaming this week, these tart-tongued wannabes land an actual comedy manager who hooks them up with an opportunity to write jokes for a late-night show. (It's for Chris Hardwick, but nothing's perfect.) "I'd like any job where I'm considered the person with the most social skills," blurts Billy.
Given that work doesn't exactly come naturally to these two, it's hardly a surprise that they soon lose focus and find any excuse to avoid putting words on paper (or laptop). As they visit a drug store and, later and more improbably, a sporting-goods emporium and then a diner, they encounter a variety of oddball characters (with cameos by the likes of Amy Sedaris, Ana Gasteyer and Debbie Harry) who you'd think would inspire them. But they're too busy detouring on random riffs about Parenthood's fan base ("How did lesbians let us know they were crying before Facebook?"), taking unpopular stances ("The Beatles were holding Yoko Ono back!") and obsessing on Julie's pregnancy scare: "I promise you if you have a son he will be as gay as Jason Gould!" If a reference to Puppetry of the Penis prompts a spit-take, this could be your show.
On a much more serious note, USA Network has rescheduled the season finale of its hallucinatory out-of-the-box hit Mr. Robot. It was pulled a week ago out of sensitivity for the tragedy in Roanoke, Va., when two TV journalists were killed during a live broadcast. This very edgy, provocative drama about a vigilante hacker (Rami Malek) plotting societal and economic revolution has featured several shocking moments of violence, though rarely gratuitously. Apparently there is a scene in the finale that uncomfortably echoes the Virginia incident, so putting some space between that and the episode seems fair. For fans who have been fascinated all summer by its mystifying narrative, and Malek's dynamically enigmatic performance, Robot remains a must-see.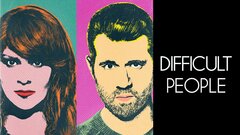 Powered by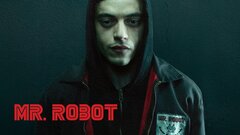 Powered by