'Empire' Boss: We Don't Want All the Celebrity Guest-Stars to Overshadow Season 2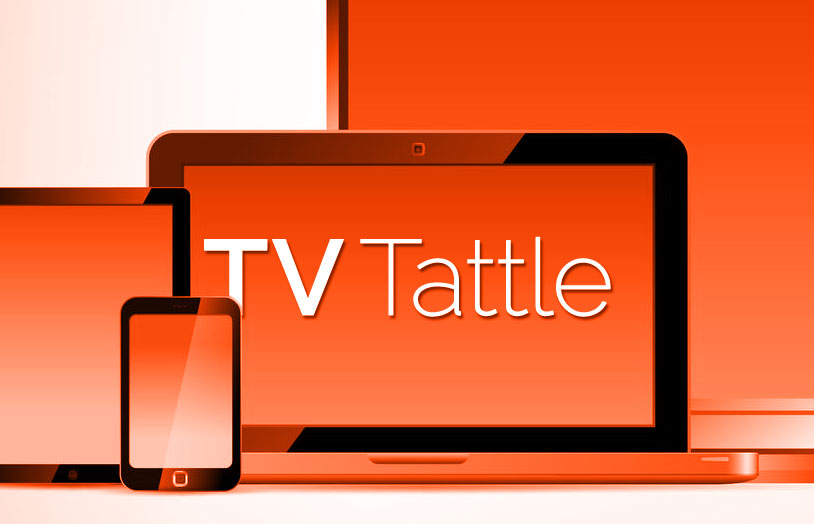 Showrunner Ilene Chaiken responds to concerns that Empire is loading up on too many big names for Season 2, saying "the way that we're approaching guest stars is we're telling our stories." She adds: "We're actually being really careful not to let it change the dynamic of the show — and frankly, not to have so many high-profile names that it feels like their show and not the Lyon show. Because the show is about the Lyon family. It's about the characters that the audience loves."
A "Hooli.xyz" link is buried in Google's letter today announcing its new parent company.
"CBS has asked nothing of me other than I fill an hour every night," Colbert said at the TV press tour. "The format hasn't changed. I love the grind of a daily show, I love a live audience. They haven't asked me to change or do anything. They liked the show I used to do and they asked, 'Do you mind adding another 120 hours a year?'" PLUS: Colbert coins "#dryTrumping," hopes Trump will stay in the race until at least his show premieres (Colbert thinks he can win), Colbert explains who "the real Stephen Colbert" is, CBS is promising "interviews of substance," Colbert's first musical guest will be Kendrick Lamar, will CBS make Colbert the Walter Cronkite of late-night?, Colbert describes trying to make Jon Stewart cry on The Daily Show finale, CBS gaves critics "Col-Bear" gummy bears.
He'll play Ashton Kutcher and Danny Masterson's father in a comedy about two brothers in a comedy about a ranch and the family who runs it.
The Little House on the Prairie alum is running to unseat Republican Michigan Re. Mike Bishop. "I'm running for Congress to make life a little easier for all the families who feel they have fallen through the cracks in today's economy," Gilbert said in a statement.
"Pizzolatto had the classic songwriter's problem," says James Poniewozik. "You have your whole life to make your first album, and a year to make your second. He didn't do it entirely alone (the fourth episode was the series' first to feature a co-writer), but he mostly did. And it showed.There were flashes of beauty–YMMV, but Ray's final, unsent recording to his son was lovely–but a whole lot of notebook-emptying. Many of the season's weaknesses might have been improved by an empowered room of writers to talk back, cut the fat, handle fundamentals like breaking a coherent story. Yes, that would diluting the voice, but the 180-proof Pizzolatto we got this year could have used it." PLUS: The plot was too messy to be characterized as dense, but coherent, and True Detective gets mashed up with Star Wars.
Tyrion Lannister and Tony Soprano and our love for anti-heroes may also have something to do with Trump's popularity, says Thomas Batten. "Think about all they have in common – Tyrion's cynicism and cunning, Don's scorn for weakness, Tony's rage, Walter White's limitless ego," he says. "They're all scoundrels who move through the world with an inordinate amount of swagger, and Americans, going back to 1773, love scoundrels with swagger. We love people who challenge authority and convention and get away with it."
"He has been so committed to the show, he has every intention of coming back," says exec producer Alex Kurtzman.
The Dexter alum promoted Limitless today at the TV press tour, where she revealed she filmed the pilot while eight months pregnant. "We have an incredible costume designer and he worked miracles," she says of hiding her pregnancy.
Elysia Rotaru will appear as a woman from Oliver's past.
The Voice star plays a Disney character in this dress rehearsal sketch.
University of Virginia politics professor Gerard Alexander says of the former Daily Show host and his audience, "he cultivated their intellectual smugness by personifying it." He adds: "His prodigious talents — he was smart and funny, and even more of both when he was mad — perfectly positioned him to purge a particular smugness from our discourse. Instead, he embodied it. I loved watching him, and hated it too."
"Today is the last day of what has been the most glorious 6 years of my life," she wrote on Instagram. "I am so grateful to have been part of this family."
The Shield and the Downton Abbey alums will appear on the season premiere.
"There hasn't been a more competitive, cut-throat, quality-saturated era in television ever," says Tim Goodman. "Period."
Three music stars associated with the NBC singing competition — Blake Shelton, Gwen Stefani and Reba McEntire — have recently ended their marriages. Is it a coincidence? PLUS: John Fogerty joins The Voice to mentor Adam Levine's contestants.
The alums of Heroes and Cold Case will play a married power couple in Season 1.
She'll play a labor lawyer in eight episodes of the Amazon series.
She'll reprise role as Jared Booth's wife Padme in the season premiere.
The IFC comedy revolves around "several friends bonded by an irrational obsession for their beer-swilling amateur hockey league."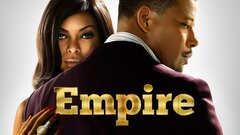 Empire
where to stream