What's On: 'Difficult People,' 'Manhunt' Continues, a Standout 'black-ish'
Difficult People (streaming on Hulu): Billy Eichner is having a great summer. His riotous Billy on the Street was nominated for a Variety Sketch Series Emmy. As the outsider in Netflix's Friends From College, he earned some of that show's best reviews, and now he's back on home turf with snarky soulmate Julie Klausner in the third season of this savagely screwball sitcom. As bitter urban malcontents and codependent BFFs also named Julie and Billy, whose get-famous-quick schemes invariably backfire, they tangle this season with the likes of Larry Wilmore (in a hilarious cameo) and an off-screen Woody Allen, emerging from each escapade much the worse for it. "We did the wrong thing and we still got nothing!" Billy gripes in a typical lamentation as they lick their wounded yet still egregious egos. These difficult divas make going over the top look easy. The season opens with three episodes, so happy bitching—er, bingeing.
Manhunt: Unabomber (10/9c, Discovery): The excellent, engrossing miniseries continues with FBI analyst Jim "Fitz" Fitzgerald (Sam Worthington) and imprisoned Unabomber Ted Kaczynski (Paul Bettany) clashing in a meeting of brilliant minds. Flashing back to the investigation, Fitz battles bosses unwilling to follow his pioneering lead in using linguistic forensics to find the mad bomber. "There's not even a name for what you're doing," he's told. There is now.
black-ish (9/8c, ABC): One of the strongest and most relevant episodes from an Emmy-nominated season comes from January, featuring the family's honest and thoughtfully funny response to the results of the presidential election. Another repeat follows, from last September, introducing Tony winner Daveed Diggs (Hamilton) to the cast as Bow's (Tracee Ellis Ross) free-spirit brother Johan, who irks Dre (Anthony Anderson) almost as much as daughter Zoey's (Yara Shahidi) declaration that she's questioning her belief in God.
Inside Tuesday TV: One of the most popular segments in late-night TV becomes a fixture on Apple Music with the new Carpool Karaoke: The Series (9/8c), featuring Will Smith with CBS Late Late Show host James Corden in the premiere. … In the CNBC special The Profit: Marijuana Millions (10/9), Marcus Lemonis travels to California to better understand the economics of the booming $6 billion marketplace for legalized marijuana production and distribution. … NBC's World of Dance (10/9c) crowns a $1 million champion, with judges Jennifer Lopez, Derek Hough and Ne-Yo choosing among three finalists, all of whom will perform twice before the decision is made.s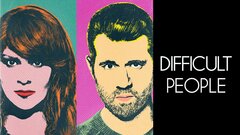 Powered by