Jon Stewart's Work is Essentially Finished Now that his 'Daily Show' Influence is Everywhere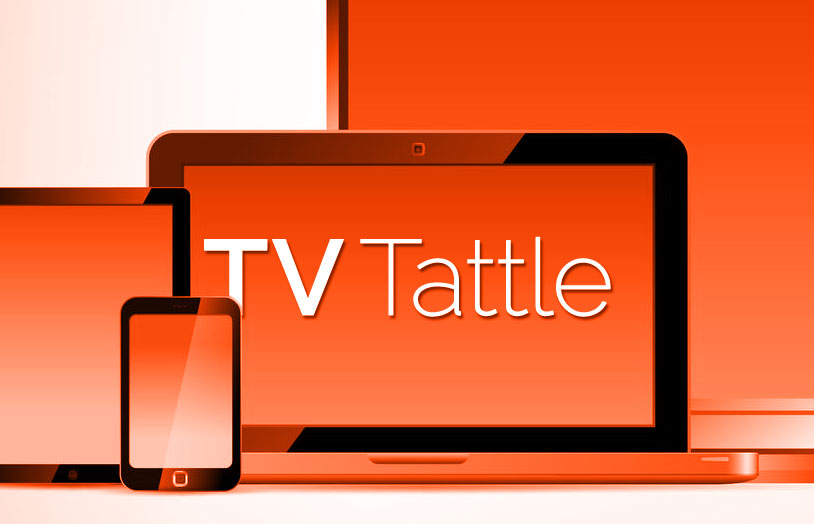 As Hank Stuever notes, "we now live in a world of viewers/voters/consumers who, thanks in no small part to The Daily Show, are smarter, more skeptical and more able to react to news with equal measures of outrage and sophisticated wit. The generation that grew up and older and wiser while watching Stewart can easily carry on the work themselves … The language and verbal style of The Daily Show saturates writing everywhere, in print, online and in status updates. Look at how fast this tribe can move on issues, when motivated, whether it's about the senseless death of a woman under police custody or the senseless death of a lion in Zimbabwe." PLUS: Jon Stewart was our liver, Stewart's "Can you f*cking believe this sh*t?" expression was perfect for his Daily Show era, watch 9 essential moments from The Daily Show, former correspondents from Ed Helms to Olivia Munn recall their time with Stewart, Stewart's oddest interview subjects include the Spice Girls and a Survivor, ex-correspondent Brian Unger recalls the transition from Craig Kilborn to Stewart, here are 19 stars Jon Stewart helped create, Stewart was a bad interviewer who only talked to entertainers his first year, watch Arby's tribute to Jon Stewart, how "Indecision 2000" became a turning point for Stewart, how Comedy Central hired Stewart, Stewart became the bro who evolved, how Stewart raised the bar for other satirists, where would Stewart be without Fox News?, Stewart also had a war against pop music, Stewart will still produce The Nightly Show after he signs off, and Fox News boss Roger Ailes says of Stewart: "I actually think he doesn't dislike me."
Asked to give the Izzie storyline closure, Rhimes says: "I'm done with that story. I've turned that idea over in my mind a thousand times and thought about how it would go. And I don't think so."
Asked by Extra if she's playing a character, Carey said: "Well, that's the goal."
There are a lot of white handsome brunette guys with square-jaws this season.
The Two and a Half Men alum is guest-starring as a "badass doctor."
"Rise of the Villains."
The rumor is that Steven Moffat will be too busy for a full Who season next year.
NFL games could end up on TNT and TBS, but will the NFL frown upon Turner corporate sibling HBO's NFL comedy?
The set will feature every episode over 32 DVDs.
Because drinking during this mess of a season could kill you. PLUS: Season 2's decline explained in charts.
Over recent cycles, says Adrienne Raphael, ANTM "went from an industry competition to a branding pageant—from a more straightforward contest that promised the winner a modeling career to one that promised the winner a large Internet following."
The Game of Thrones honcho is a big fan of the Jets and the Giants.
Says Kerry Washington: "We have a really good hair department on the show." PLUS: Washington "borrows" her Scandal clothes.
"The only thing that we have in common is that tangentially oil is a part of it," he said of comparisons between both shows.
Josh Schwartz's pilot Horrorstör will revolve around a 26-year-old who works at an Ikea-esque store that has supernatural elements.
"There was a setback due to what may be an infection post-mastectomy," the former Food Network star's rep said. "But Sandra is her ever-fighting self."
The pro-Seahawks crew was on board a boat during the disastrous final play.
The Brazilian series focuses on a future where only 3% get to live the good life.
The Netflix show's songs are now available on Pandora, and a soundtrack may be coming soon. PLUS: See the 2001 Wet Hot talk show from Paul Scheer and Jake Fogelnest.
Schumer's first HBO special, directed by Rock, airs on Oct. 17.
The reality star was placed under citizen's arrest after an altercation on Tuesday night.
Craig Robinson's new sitcom, which reunites him with Office boss Greg Daniels is not great, not but; it's just okay, says Matt Zoller Seitz. "Twenty years ago, a show like this might've run for four seasons," he says, "because most people treated TV as an appliance and didn't especially care what flickered across their screens as long as it was competently executed and either awful or not too intellectually demanding. This one hits the old-broadcast-network sweet spot, and unfortunately that means it's not good enough." PLUS: Mr. Robinson is a frustrating waste of Robinson's talents, and it may be the saddest show of the summer.
The Amy Poehler-produced Hulu comedy starring Julie Klausner and Billy Eichner turns out to be very funny. "TV has reveled in such self-absorbed characters," says Brian Lowry, "but these two are so perfectly loathsome and oblivious to the feelings of others, it's almost hard not to root for them. Consider it a half-hour that proves bad company, TV-wise, can be good fun." PLUS: The cringe comedy quickly wears out its welcome, this show works because they are very subtly mocking themselves, and how do Klausner and Eichner compare to their real-life selves?