What's Worth Watching: 'Suits' and 'Mr. Robot' on USA for Wednesday, August 12
Suits, "Mea Culpa" (Wednesday, Aug. 12, 9/8, USA Network)
Can't they all just get along? The answer, of course, is no, because a show without conflict would feel like a rack of empty suits. And Suits is hardly that, with power plays and grudges fueling drama in every corner of this swank law firm. After Harvey (Gabriel Macht) and Louis (Rick Hoffman) came to blows last week, it's up to boss lady Jessica (Gina Torres) to try to play peacemaker, with the help of the ever-resourceful Donna (Sarah Rafferty), our favorite Gal Friday. This latest outburst is just the sort of Achilles heel the office doesn't need, given that former partner Daniel Hardman (David Costabile, oozing smugness) continues to plot with the unscrupulous Jack Soloff (John Pyper-Ferguson) against the company's best interests. As Daniel warned Jessica last week: "I don't have to enter your house to damage it." Fighting words.
In other complicated workplace intrigue, Mike (Patrick J. Adams) wracks his impressive brain trying to figure out how to reject the recent promotion engineered by Jack, because becoming a junior partner (any young associate's dream) would threaten to expose his fraud. Which may be a moot point, once he and Rachel (Meghan Markle) take on a lawyer who, according to USA, "holds the key to uncovering his secret." Which can't be good.
And stick around after Suits for the summer's most mesmerizing and mystifying new drama, Mr. Robot (10/9c), during which the so-called "Dark Army" is ready to meet Elliot (Rami Malek). I can't pretend to understand what any of the end games are in this densely intriguing series, but the ride is exhilarating.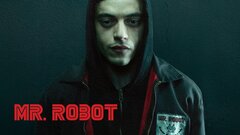 Powered by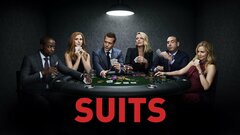 Suits
where to stream
Powered by