'Greenleaf': Deborah Joy Winans on Conversion Therapy and Possible New Love in Midseason Premiere
Can you pray the gay away? Ms. Charity Greenleaf-Satterlee isn't sticking around to find out! As the OWN hit Greenleaf returns from its midseason break, the wannabe gospel star (played by Deborah Joy Winans of the famed Winans music dynasty) is determined to get on with her life now that she knows her hubby, Kevin (Tye White), has a thing for men. Will Charity's handsome record producer, Jabari Johnson (Sean Dominic, above, with Winans), help her out with that? Winans drops some scoop.
Kevin asked Charity to join him at a faith-based gay-conversion program, and she refused. Isn't it contrary to her megachurch upbringing to not see God as the answer? When Charity decided not to go there, she wasn't thinking about the church or the scandal. It wasn't even about Kevin. It was all about Charity and what she needs right now.
Does that include getting it on with Jabari? She needs to feel desired and appreciated. Does she think she's in love with Jabari? No. She just wants some relief from the pain.
See Also
OWN's church-family saga Greenleaf is so juicy, Oprah Winfrey joined its cast.
Charity returns home to discover that Kevin—who was supposed to be watching their baby—has flown the coop. Is this the last straw? She's had it with him! When she left town she thought they were still a team—at least in terms of raising their son—and now she can't even find him. This man needs to consider his child above all else! This is no time for selfishness.
How'd you land this role with so little experience? Your only prior TV gig was playing your Aunt CeCe in a Lifetime Whitney Houston biopic. Oprah Winfrey saw me in a stage musical and submitted me for the show and, even then, everyone else was going, "She doesn't have a name! We need somebody else!" But Ms. Winfrey stuck with me. When I went to my audition she said, "I believe they will see what I see." [Laughs] And they did! Still, the experience was totally surreal. I was like, "Really, God, is this some kind of joke?"
Greenleaf, Midseason Premiere, Tuesday, Aug. 15, 10/9c, OWN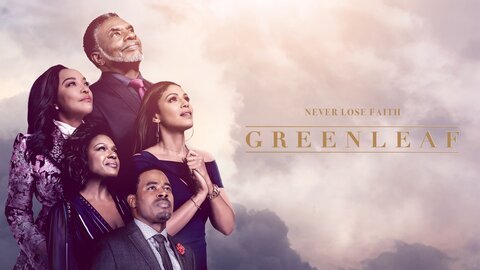 Powered by