Ask Matt: Emmy Love for Outlander, Late Night TV, Game of Thrones Carnage and More
Good news, Ask Matt fans! TV Insider is now presenting the popular Q&A with TV critic (and sometime "TV therapist") Matt Roush twice a week most weeks—on Tuesdays and Thursdays—giving you twice as much opportunity to share your concerns and join in the love for all things TV in today's vast landscape. One caution: This is a spoiler-free zone. Please send your questions and comments to [email protected] and follow me on Twitter.
Question: I do believe that Outlander provides some of the best quality TV I have ever seen. None of its actors or production talent seem to be recognized by the Emmys or most of the other awards. Is it because it's coming from Starz, or is there some other reason? — Diane
Matt Roush: We'll find out if Outlander is on Emmy voters' radar when the nominations are announced on July 16. It will be the show's first time eligible, since it didn't premiere until last August (seems like longer ago, I know, because of the split season). I wouldn't hold out too high of hopes of it getting noticed beyond some of the more technical aspects, like cinematography and (I hope) its soaring music—not because Starz is necessarily such an underdog, but because of the show's genre of romantic fantasy. I'd be happy to be surprised, because its leads are terrific: Caitriona Balfe, Sam Heughan and especially Tobias Menzies as one of the more conflicted villains this side of Westeros. The writing is solid, the production values gorgeous, and perhaps if it were on HBO or Showtime, it might have a better shot—although the drama field is still notoriously crowded (even without Breaking Bad or True Detective in contention this year), and this sort of genre fare tends to come up short. But can't hurt to beat the drum for it now that the ballots are in circulation.
---
Question: Do you know anything about ABC's upcoming The Astronaut Wives Club? Will it be worth watching, do you think? I'm intrigued by the premise, but hesitant to start watching since it doesn't seem like period shows do very well on broadcast channels. The last one I really enjoyed was Pan Am, and even though I thought it was great and really liked it, we see how that played out.
Also: What are the odds that The Big Bang Theory's Mayim Bialik will see a very much deserved Emmy this year? I get that Allison Janney is great, but Mayim Bialik has just brought so much dimension to Amy Farrah Fowler in the limited screen time she gets that it seems like it really ought to be rewarded. — Sarah
Matt Roush: I've seen the first three episodes of The Astronauts Wives Club (watch this site's "What's Worth Watching" space later this week), and if you were a fan of Pan Am, this should be right up your nostalgic alley. Like that short-lived series, it's a little too glossy, but mostly enjoyably so. And don't worry about its long-term future. Just look at it as the TV version of a summer beach read and enjoy it while it's on. At least unlike Pan Am, this summer season is not likely to be cut off mid-flight.
And regarding Mayim Bialik: I'd love to see her win, and if Allison Janney doesn't—though given what they put her character through this year on Mom, she has to be considered the front-runner—I'd cheer for this. Hers is a classic supporting-cast performance, bringing not just dimension to her own character but to Sheldon's, the importance of which cannot be overstated.
---
Question: Just wondering if you've had any time to survey the current late-night landscape since the debut of James Corden, the exit of David Letterman, etc. To me, combined with the loss of the sorely missed Craig Ferguson (still holding out hope for that rumored 30-minute early evening show at some point), doing so is akin to walking across a Game of Thrones-like battlefield after the bloodshed. After watching late-night shows since before I was really old enough to be doing so, I'm now often at a loss as far as finding anything worth the effort. I'm not a fan of the styles of Jimmy Fallon or Seth Meyers, nor have I ever been a Jimmy Kimmel fan. John Oliver and Bill Maher are great on HBO, but they're once-a-week treats. I'm a lapsed Conan O'Brien viewer, and more of a fan of the crazy Late Night version of his show that seems to have been left behind years ago. I've tried to watch his current TBS show, but just can't get into it. I've found myself only catching the Daily Show/Nightly Show combo on Comedy Central, but Jon Stewart isn't long for that, either.
Corden's show is, quite simply, a waste of airtime. While he can deliver the lines (he's an actor, so no shock there), his monologues feel totally insincere and often desperate. The desk comedy is unfunny, and the everyone-talk-at-once interview segments include too many voices (most of them phony) to bother to try to separate them from one another. While his occasional taped spots (especially the car trips with singers) are fine, they aren't good enough to wade through the rest. The only real creativity I've seen, outside of the premiere show that he had months to prepare for, has been the idea to (at least once, maybe more) do the show from the living room of an apparently random home that Corden knocks on the front door of at the start of an episode. But, again, it's not enough to continue to come back. I've now given up on the 12:30 am timeslot, where I think the best shows of the last several decades have aired (the original Letterman and O'Brien shows, Ferguson and even Tom Snyder, with his oddly appealing charm). To me, that spot should be reserved for a host with more "edge" and a subversive streak, or at least a legitimate can-you-believe-this-is-on-network-TV attitude about what's going on. Corden's "late night party" is so antithetical to that notion that it's sort of depressing. As Tina Fey noted in the Rolling Stone piece on Letterman, "There's nobody left to be scared of. It's all friendliness now." Boring. That said, I am now optimistic about Stephen Colbert's return this fall. The videos and posts he's been recently adding to the new Late Show web page have already provided far more entertainment than all of Corden's outings combined. Corden's pre-premiere promos lacked any humor or creativity at all, and pretty much foreshadowed what was to come on the actual show, so I'm hoping what Colbert has already done (and his track record) means the network late-night wasteland period will end in September. — Todd S.
Matt Roush: (For those who gripe about such matters, I know this was a long rant, but Todd had a lot to say, so I let him say it with minimal editing. Now to my response.) As with all things in comedy, who you embrace (or not) in late night is a matter of taste, and I'm a serial sampler at best, since I'm often watching prime time and clearing my DVR into the wee hours many nights. My impressions: Jimmy Fallon is obviously going the populist route with his stunts and games, and I can enjoy that in moderation, much more than I ever did Jay Leno. But I've found myself gravitating more toward Jimmy Kimmel for his more anarchic attitude, which makes me laugh; he seems the closest to Letterman in temperament these days, and his reverence for the master sits well with me. I'm still in denial that Jon Stewart is stepping down in August. That will leave the greatest void. (Letterman, for all that he pioneered, didn't seem as culturally relevant in the last few years before he retired.) But you make a good point about the late-late-night slot having been an incubator for talents more distinctive than the current occupants on CBS and NBC. I like James Corden as an entertainer, and also wish he would abandon the multiple-guests-on-a-couch format, but nothing he's doing is as idiosyncratic or memorable as the average Craig Ferguson riff. So while something's been lost, I don't see late-night as a lost cause, and welcoming Colbert back to the arena in the fall can only be a good thing.
---
Question: I don't have a question really, just a rant. For the people who are saying that Game of Thrones went too far by Stannis burning his daughter at the stake: Have you been watching a different show than I have? It was early in the first episode where a brother and sister were having sex and the brother threw a little boy out the window for seeing them. What do Game of Thrones viewers expect? A picnic in the park around a maypole? And have you watched Lifetime lately, the network for women? They show women getting beaten, stabbed, raped, maimed, burned with acid and shot and nobody screams it's gone too far, not to mention all the NCIS shows and other cop shows. OK, so I do have a question: Why do you think GOT viewers scream so loudly when incidents like this happen, and they pay no attention to other shows who do the same thing? Glad I got that off my chest. — Marlene, Oklahoma City
Matt Roush: Feels better, doesn't it? And for what it's worth, there have been outcries over the years regarding violence against women in the more exploitative procedurals (including the odious Criminal Minds), but there's no doubt Game of Thrones is a much hotter media topic these days. And it says something about the appeal of this dark, bleak fantasy that its critics care so deeply. Whereas run-of-the-mill Lifetime women-in-peril nonsense is awfully easy to ignore (like the excesses of bottom-feeding reality TV, nicely skewered these days by Lifetime's UnReal, to give that network a little credit). There's no question that the world presented in Game of Thrones is a bleak and unforgiving one. This week's powerful finale (spoiler alert!) was a reminder that doing good is more often than not a fatal strategy (RIP, Jon Snow). The point being made in the complaints, I think, is that when the grimness becomes desensitizing and, worse, predictable, it risks losing its thematic power as a storytelling device. Seeing how Stannis's story played out this week, his capitulation to Brienne's sense of duty toward Renly was made possibly more dramatic by knowing the emptiness of his soul following his daughter's sacrifice and wife's suicide. But would it have been less effective if he'd just sent the women home before engaging in battle? That's the debate, that scenes like burning his daughter alive can feel gratuitous in the context of so much other mayhem.
---
Question: Some spoilers regarding the Game of Thrones debate. I have read the books, and technically the scenes with Sansa did exist, just not with her depicted as the wife. They combined her storyline with that of Jeyne Poole who was disguised as Arya to marry Ramsay. The violence towards her, and her numerous bruises after being with Ramsay, were written including the wedding night with Theon being there (only I have to say it was worse in what Ramsay asked him to do). Also, there are various other depictions of violence in general towards men and women written were notoriously left out. It is based on the Middle Ages; there was violence! Also, technically, Stannis sacrificing a child is from the books in order to further his cause. Throughout the last two books, Melisandre wanted to sacrifice a child of king's blood. Originally that was supposed to be one of King Robert's illegitimate children, but Davos Seaworth made sure that didn't happen. So of course (if this is indeed supposed to happen later on), storylines were combined. Before people judge the show, they should read the books to see how it compares. It is not a story that is easily adaptable and is graphic and violent at times. — Alicia
Matt Roush: I'm hardly a Game of Thrones scholar, though I've read the books, and while I would argue that substituting a major character like Sansa for Jeyne as Ramsay's unfortunate bride is a fairly major departure from the source material, I won't sweat the other details. Because I want to focus on the idea that we shouldn't judge the TV version of Game of Thrones without reading the books, an opinion with which I heartily disagree. My reaction to the events of the show may be colored by my having read (and mostly enjoyed) the texts (until book 4, at which point the TV series generally becomes an improvement), but it's entirely legitimate to judge the show on its own merits. Game of Thrones as a TV series must stand on its own, and if some find the content objectionable for whatever reason, whether because of the preponderance of unsavory incident or the way it's portrayed, that's a legitimate area of criticism and debate.
---
Question: In your dismissive review of Wayward Pines when it premiered, you said that "the Big Reveal [which took place in last week's fifth episode] turns out to be more stupefying than stimulating in its preposterous illogic." I take it you didn't read the books by Blake Crouch, which went into great detail on why David Pilcher made the decisions that explain the existence of Wayward Pines, including keeping the adults in the dark about the thousands of years of lapsed time and the existence of mutants outside the gate. Maybe you should read the source material before tearing the show apart. This reminds me of the way Lost viewers turned on that show once it dared to answer the Big Questions. — Sabrina
Matt Roush: Oh, how Wayward Pines yearns to be mentioned in the same breath as Lost. But: No. However one felt about the transcendent (for better or worse) finale of Lost, at least it was grounded in characters you might conceivably care about, and the way the answers were provided, even if they weren't satisfying to some (or many), was more artful than the laughable info-dump of ridiculous exposition by teacher Hope Davis. As with Game of Thrones, whose source material is much more difficult to ignore, this show has to stand on its own, and certainly not on the shoulders of Lost or Twin Peaks—which it also attempts to echo, badly.
That's all for now, and because I'm taking a little family time off, there won't be another Ask Matt column until next week. As always, I can't do it without you, so please keep sending questions and comments to [email protected] or shoot me a line on Twitter.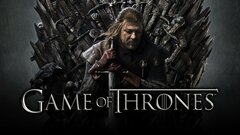 Powered by