Ask Matt: Game of Thrones Angst, Emmy Love for The Americans and Justified, Person of Interest and More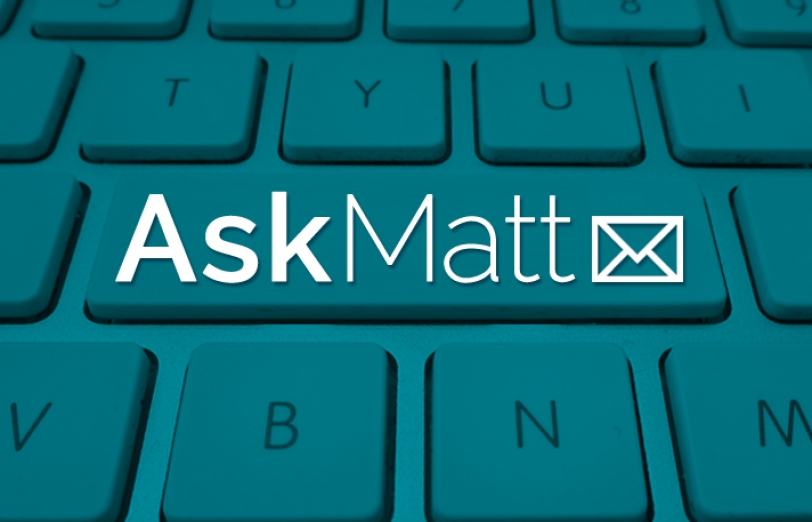 Good news, Ask Matt fans! TV Insider is now presenting the popular Q&A with TV critic (and sometime "TV therapist") Matt Roush twice a week—on Tuesdays and Thursdays—giving you twice as much opportunity to share your concerns and join in the love for all things TV in today's vast landscape. One caution: This is a spoiler-free zone. Please send your questions and comments to [email protected] and follow me on Twitter.
Question: OK, we get it, life is hard (and often fleeting) in Westeros and Game of Thrones. Do we have to have our nose rubbed in it continually? Especially where women, and now innocent children, are concerned this season. For some, the brutalization of Sansa on her "wedding" night may have been the last straw. For me, it was the burning at the stake of poor greyscaled Shireen Baratheon by her own father, for no discernible reason except to remind us of the extremes of his stubborn zealotry. The more she screamed, the more I cringed. Not in a good way. More in an eye-rolling, enough-already way. Significantly, neither of these incidents appeared in the books, so this is a "creative" choice of the producers. Have they gone too far? On the other hand, watching Drogon the dragon rescue Daenarys from the attack in the arena was one of the most breathtaking scenes I've seen on TV all year. What's a fan to do? — Andy
Matt Roush: What choice do we have but, like Dany, to hold on for dear life? This is a fair question and criticism as this magnificent yet troubling series wraps its fifth season this weekend. When is too much too much? Can a show like Game of Thrones ever really "go too far" in depicting the brutality of its world? I'm just not sure. I know there are those who look at these recent incidents as pandering to a perceived desire on the part of some fans for an unending parade of gruesome horror, but as inhuman as these acts are, they rarely feel gratuitous to me. Even the Shireen incident, which I found unbearable to watch, comes in an episode where Tyrion muses, "There has always been more than enough death in the world for my taste. I can do without it in my leisure time." He's referring to the gladiator spectacle unfolding before him, while also addressing the bigger picture of unending, unsparing chaos that engulfs all the characters. I've been fascinated this season to see how the show departs from, and often improves on, the books (what I can remember of the fourth and fifth volumes), and when the result is a spectacular set piece like the White Walkers' massacre at Hardhome, I can forgive many of these less satisfying detours depicting man's inhumanity to everyone.
---
Question: I wanted to know if you thought this year will finally be the year The Americans gets some Emmy nominations? For the life of me, I cannot figure out how they get ignored by these awards shows. There is not another show on TV like this one! Graceland on USA Network is another that seems to fly under the radar that is exceptionally good, in my opinion. — Margaret
Matt Roush: I don't share your zeal for Graceland, but I would love to see The Americans get some long overdue recognition at the Emmys. With Breaking Bad and True Detective not in the running, that would seem to provide an opening this year. (I'd also put it over the most recent seasons of House of Cards, Downton Abbey and even Mad Men, although it's hard to imagine the Emmys snubbing any of these shows, although House in particular had an off year.) I'll stay hopeful that the show and either, or preferably both, of its chameleon stars (Matthew Rhys and Keri Russell) finally get the attention they deserve. Although it can be frustrating waiting for the Emmy voters to play catch-up when they don't embrace a show immediately (still waiting for them to take notice of The Middle, just saying).
---
Question: I am a longtime reader of your column and enjoy your reviews and comments so much. Delighted that you are now appearing twice a week. I know you've already written about the finale of Justified, but I just wanted to say that in my many years of watching television (too many!), I can't remember a more satisfying wrap-up (except for Breaking Bad and Newhart). I did want to ask your thoughts about why there hasn't been more Emmy/other award recognition for these excellent actors of late. The guest villains (Margo Martindale!) get some notice, but why not Timothy Olyphant or Walton Goggins? I will miss them both! — Susan
Matt Roush: Justified has suffered neglect, like so many fine shows of recent vintage, because of the glut of excellent drama on so many platforms. As much as I'm rooting for The Americans, I think I'm even more invested in seeing Justified be singled out for one of the most entertaining and satisfying final seasons ever. And that includes the performances of Olyphant and Goggins as Raylan and Boyd—and let's not forget Joelle Carter as Ava Crowder (and for guest actor, Sam Elliott in top form as the villain Avery Markham). What a way to go out!
---
Question: Further to your discussion regarding the Americanization of British shows, I read somewhere that they are trying to develop an American version of Doc Martin. Say it isn't so. Did they not learn anything from Broadchurch? There is no way they will do it successfully. Just bring back Northern Exposure. Also, I have been reading you for years (back when TV Guide was the little booklet), and I always go with your recommendations. Except for UnReal. The two woman leads just grate on my nerves and could not get past the first episode. Too bad, I really like Constance Zimmer. — Katy
Matt Roush: Let's hope they come to their senses where a charming property like Doc Martin is concerned. There's no way to top the original, and they shouldn't even try. And bless you for your loyalty (by the way, we called the "little booklet" a "digest"), even if we end up agreeing to disagree on UnReal. These characters aren't really meant to endear themselves to the audience, although I find lots to like in Shiri Appleby's portrayal of the damaged Rachel, and this seems to me one of Zimmer's juiciest bitch-queen performances to date.
---
Question: I just saw CBS's fall premiere schedule. I know that Person of Interest has been given a shorter season episode order, so I assume that means it will be a midseason show. What are the chances that CBS could use POI if one of its new series comes to an ignominious end after only a few airings? I won't be mean and pray for this to happen, no matter how much I want to see POI sooner than January 2016! — Gwen
Matt Roush: Hard to say how CBS will handle this show in the coming season, but I'm eying the series version of Limitless (in Person of Interest's Tuesday time period) as particularly vulnerable, so I wouldn't be shocked if we're back in action with Finch, Reese, Root et al before too long. The fall lineup feels incomplete without them, that's for sure.
---
Question: Since Supernatural clearly is not going anywhere any time soon, wouldn't it just be fun if, when all the other paranormal shows on The CW end (The Vampire Diaries, The Originals, Teen Wolf, etc.), the Winchesters come and just wipe everyone out? Best crossover ever. — Meg
Matt Roush: Would love to see that. Except Teen Wolf is an MTV (not CW) series, and not nearly as played out as the vampire franchise, so let's spare Scott and his buddies that fate for now.
---
Question: I'm a huge fan of the Canadian werewolf series Bitten from Space in Canada and sometimes shown on Syfy (mostly at 4 AM). This year, Syfy didn't promote the show, didn't show it for two months after its release in Canada, and hasn't announced whether Season 3 will be on Syfy next year. (It will be on Space.) Is Syfy owned or related financially to Space? Can The CW get on board for this show? The CW does a great job of supporting sci-fi/fantasy shows. I found Season 1 on Netflix, having never even seen it on Syfy. It's based on the books by Kelley Armstrong, so there's a huge amount of source material for further seasons. And yes, I've written to Syfy, but as usual, they are unresponsive. — Hawk
Matt Roush: I checked with Syfy and was told no decision has been made yet on bringing Bitten back to the lineup. It's not unheard of for The CW to import shows from elsewhere, especially in the off-season—a British series titled Dates will premiere next month—but seems unlikely for a show already this far in the pipeline. But who knows. And no, Space has no connection with Syfy (which is part of the NBC-Universal-Comcast family) except as an occasional feeder of relatively inexpensive programming.
That's all for now, but remember that the Ask Matt column now appears on TV Insider on Tuesdays and Thursdays! Can't do it without your participation, so please keep sending questions and comments to [email protected] or shoot me a line on Twitter.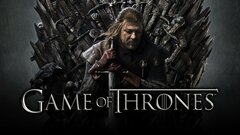 Powered by