Beauty and the Beast Puts Happily Ever After to the Test
"And they all lived happily ever after." That's how the original tale ended—a Beast transformed into a prince; a young woman finally united with her love. Season 2 of The CW's Beauty and the Beast wrapped up similarly, with Catherine (Kristen Kreuk) and Vincent (Jay Ryan, right) together and happy.
As Season 3 begins, Vincent is working in a hospital and Catherine is back at the NYPD. And he's moved into Cat's apartment and plans to propose. Sound blissful? Not so fast, warns executive producer Brad Kern: "Over the course of the season, we'll test their epic love." And while they have faced plenty of external challenges—Vincent's out-of-control Beastiness, other Beasts, shadowy organization Muirfield—it's regular boyfriend-girlfriend issues that are the main threat to these two now.
That's not to say there isn't another Big Bad lurking. Kern is mum on the details, but he will say this: "It's somebody they'll discover they're destined to fight," and the key to defeating said evil is the couple growing closer. Good over bad? A tale as old
as time.
Beauty and the Beast Season premiere Thursday, June 11, 8/7c, The CW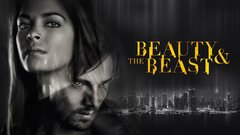 Powered by