'The Daily Show' Producers React to Wyatt Cenac's Argument with Jon Stewart, Admit 'Blind Spots' with Race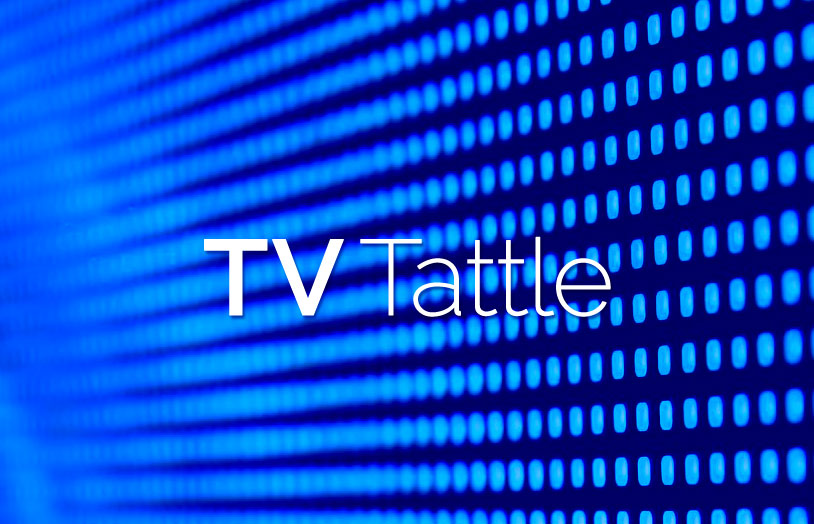 "One of the reasons that these topics are generally good fodder for us to deal with at the show is because they're difficult to talk about," says exec producer Steve Bodow. "There's tension around them." He adds: "But I would never say that we were perfect or without fault on any of that stuff. And the incident with Wyatt was a real reminder of that." PLUS: Cenac's revelation is a reminder that Jon Stewart isn't perfect.
Check out "Bad Comedian" Manning and "Arts and Craftsy Romo."
The Republican presidential candidate had never heard of Sharknado before surfing through the channels and landing on Syfy in his hotel room on Wednesday night.
"This documentary burns brightly with heat and illumination," says the NBA legend. "But does it burn bright enough among the MTV viewers to illuminate in their hearts the fears, concerns, and hopes about race to take us a step closer to racial harmony? Or is this a case of no matter how brightly it shines, racial harmony just another distant star in a never-to-be-reached galaxy? I'm betting it's the former, and that its compassionate and intelligent approach will encourage those young people who are at a crossroads, wondering whether to follow their parents' status quo or strike out on their own, to have the courage to move on down their own road." PLUS: White People pointed out facts that were surprisingly not obvious to some people.
For Olbermann's final show today, his celeb pals — including one from Better Call Saul — paid their respects.
Margaret Lyons explains why she won't give up on the troubled Season 2: "A show that's seems like schlock actually being schlock isn't a compelling idea — sorry, NCIS: Los Angeles. A show that's seems like schlock but turns out to be amazing is always a welcome surprise, a special thrill. And a show that's seems like it'll be amazing but turns out to be schlock? That's where the hate-watch lives." PLUS: Rachel McAdams likes playing unlikeable characters.
Richard Armitage says of his role, which is mostly nonverbal at first: "I feel like he's kind of in a silent world of isolation in himself, despite the business of his mind and the voices in his head."
On Twitter, the former NBA star called Trump "a great friend for many years. We don't need another politician, we need a businessman like Mr. Trump!" — even though Trump last year slammed Rodman for visiting North Korea.
Taraji P. Henson, who's currently filming Season 2, unveiled a new blonde hairstyle today.
Crisis alum Lance Gross will recur next season as the FBI special agent in charge.
Iwan Rheon reveals he lost out on the Jon Snow part to Kit Harington. PLUS: Iain Glen hopes Jorah is next to Daenerys when she sits on the Iron Throne.
Shows like Hannibal, Wayward Pines, True Detective and the upcoming X-Files revival are "suffused with elements of the bizarre, surreal, and absurd."
Kaley Cuoco Sweeting, Amy Davidson and Martin Spanjers came together this week to mark the anniversary of Garner's death.
The Season 2 premiere, says Justin Roiland, "was just brutal and it broke us to a certain extent. We were so close to something amazing and we never really got there from a structural standpoint." Adds co-creator Dan Harmon: "It went off the deep end conceptually and got really over-complicated. We're pretty convinced that the first episode might be the worst for that reason." PLUS: What's changed for Season 2?, and Rick and Morty launches an Instagram scavenger hunt.
"The respectability of Caitlyn Jenner and I Am Cait is both canny and efficacious," says Willa Paskin. "Jenner, an affluent, attractive, breezy, happy woman, with her matching pink cardigan and nails, deeply concerned with her family's feelings and the well-being of young people she doesn't know personally, but passionately wants to have good, long lives, could hardly be a more appropriate emissary for the cause of transgender rights. But this doesn't necessarily make her a great fit for a reality TV show. That is not an insult: It takes an outsize personality to thrive on reality TV, not just an outsize story, and transgender people are no more likely to have those than anyone else." PLUS: I Am Cait elevates reality TV to its highest form, I Am Cait plays like a TV show about the making of a possible TV show, E! hired transgender consultants, and producers set out to make a show that was more like something on PBS.