MGM Announces 'Stargate Origins' Series for New Digital Platform
It's been 20 years since Stargate SG-1's debut and in honor of the big anniversary, MGM revealed plans Thursday at San Diego Comic-Con to expand the franchise by ordering Stargate Origins, a digital-only series.
The 10-episode series will run exclusively on a new digital platform, Stargate Command. Origins will follow fan-favorite character, Catherine Langford, as "she embarks on an unexpected adventure to unlock the mystery of what lies beyond the Stargate in order to save Earth from unimaginable darkness," MGM said in a statement. The series is set to begin shooting in August.
"We've been eager to revisit the Stargate franchise, and create an all-new story that honors the founding mythos and gives loyal fans more mystery and adventure," said Kevin Conroy, President of Digital & New Platforms at MGM. "We view Stargate Origins as a thank you to fans who have been keeping the spirit of the franchise alive for nearly 25 years."
"We saw a need for a definitive hub for the Stargate fanbase to continue to enjoy news and content, both old and new," adds Chris Ottinger, President, Worldwide Television Distribution & Acquisitions, MGM. "Stargate Command will open a new door for the community to celebrate and interact with all content in a way that has never been done before."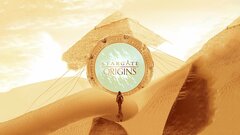 Powered by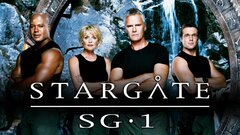 Powered by